Google donates 15,000 Raspberry Pi microcomputers to UK schools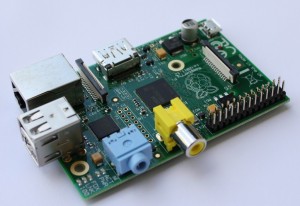 Although the Raspberry Pi was originally aimed at encouraging school children to learn to program as they did in 1980s and 90s, the affordable credit card-sized ARM GNU/Linux computer has actually ended up appealing to a broad range of ages.
The Raspberry Pi Foundation has never lost sight of its initial purpose though, and thanks to the generosity of Google, it's about to make some serious headway into British schools.
A grant from Google Giving will see 15,000 Raspberry Pi Model Bs distributed to children around the UK. According to Liz Upton, marketing manager and wife of Pi creator Eben: "We're absolutely made up over the news; this is a brilliant way for us to find kids all over the country whose aptitude for computing can now be explored properly. We believe that access to tools is a fundamental necessity in finding out who you are and what you're good at. We want those tools to be within everybody's grasp, right from the start".
The Raspberry Pi Foundation, Google, and six UK educational partners will work together to find the children who will be likely to benefit the most from having their very own Raspberry Pi.