Google extends Exchange ActiveSync support for Windows Phone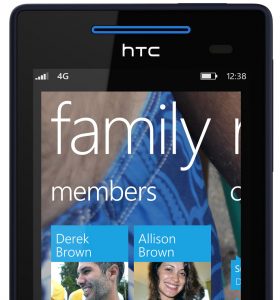 In mid-December, as part of the "Winter cleaning" operation, Google announced plans to drop support for Exchange ActiveSync effective January 31. Microsoft condemned the decision, and quite vigorously.
Matters are changed. Windows Phone users will get a six-month reprieve, until July 31, to give Microsoft time to adapt. "The Windows Phone team is building support into our software for the new sync protocols Google is using for calendar and contacts -- CalDAV and CardDAV", Microsoft's Michael Stroh says. The company also will use IMAP for push support in order to fully replace EAS' functionality.
"As announced last year, our plan is to end support for new device connections using Google Sync starting January 30", a Google spokesperson tells BetaNews today. "With the launch of CardDAV, it's now possible to build a seamless sync experience using open protocols (IMAP, CalDAV and CardDAV) for Gmail, Google Calendar and Contacts. We'll start rolling out this change as planned across all platforms but will continue to support Google Sync for Windows Phone until July 31".
While the announcement is good news for Windows Phone users, the same cannot be said for those running Windows 8.
The termination of EAS support will have no effect for existing Gmail connections set up until January 30. After, Windows 8 users will have to make sure the "include your Google contacts and calendars" option is not selected when setting up the account. In the contrary case email will not sync, Microsoft warns.
Furthermore, calendar and contacts sync will not work for Gmail connections, as Windows 8 does not support CalDAV and CardDAV. The operating system will, however, use IMAP for push email. The issue can potentially be addressed through a future update, although it's unlikely one will be available soon enough.