The new Office has launched -- let the advertising blitz begin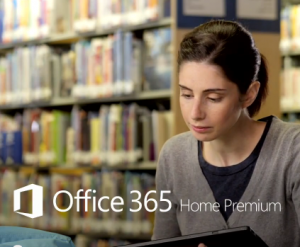 We spent a lot of time dissecting Microsoft's Office launch yesterday and one thing was clear.  The software giant wants you to move away from the desktop and into the cloud with Office 365 Home Premium. Something which I for one do not think is a bad idea. To prove where its priorities lie, Microsoft has unveiled its very first video ad for the new suites and predictably it's all about Office 365.
The 30-second length of the clip indicates that it is likely headed for TV, although I personally have not seen it there yet. It does nothing to show customers the actual apps like Word, Excel, and the rest. Instead it focuses on more of the Metro Modern UI aspects, and the suite's ability to be available for users at all times, wherever they are.
It is not flashy, like the Surface ads. There are no dancing hipsters here. Instead, the commercial is more family oriented, focusing on how the suite can be used on devices like tablets and notebooks, and in locations such as at home, in the car, and in the library.
The ad also makes sure to let users know that 365 contains the entire Office suite of apps and that the price is reasonable -- just $99 per year for use on five PC's.
This ad, the first of many no doubt, is much less in-your-face than the Surface and Windows 8 commercials, but that does not necessarily mean that Microsoft won't make some like those. However, given that Office is thought of as more of a "business" tool, the overall tone will probably remain more sober and appropriate.