Microsoft says you don't care about online safety, 'despite multiple risks'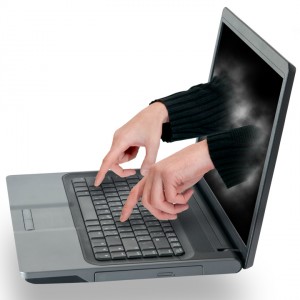 Do you really care about security on the interwebs? According to the latest Microsoft Computing Safety Index (MCSI), most of us don't. Of the 10,000+ PC, smartphone and tablet users surveyed, 55 percent experienced multiple online risks, but only 16 percent took proactive safety measures.
The numbers keep piling up. When it comes to theft of account information or passwords, 47 percent of surveyed users said they find it a reason for concern. However, just 33 percent of respondents are actively fighting online theft by using secure websites, and only 28 percent of surveyed users steer clear of using open Wi-Fi hotspots on mobile devices.
Furthermore, computer viruses are a reason for concern to 48 percent of respondents. However of the surveyed users, only 53 percent say they install antivirus software and 44 percent have active firewalls on their machines.
For the non-believers, Microsoft reveals some interesting findings regarding identity theft. Based on the MCSI data, the software giant says that 45 percent of surveyed users worry about having their identity stolen, but only 34 percent employ a PIN to secure their mobile devices, and just 38 percent actually try to educate themselves about the newest counteractive measures.
According to Jacqueline Beauchere, Microsoft's incoming chief online safety officer, the shift from traditional PCs to modern mobile devices, such as smartphones and tablets, does not translate into a change in the security of usage patterns. Beauchere says: "Mobile devices often have just as much, if not more, valuable personal information stored on them as a home computer, making mobile devices equally attractive to data-stealing criminals."
Not all is lost however, as Beauchere points out: "The latest MCSI results demonstrate that no matter where or how people access the Internet, exercising safer online habits is essential. There are steps that people can take and technologies that they can employ to help prevent them from becoming a victim".
Truth be told, users can take a number of security measures to protect their digital endeavors, but that also involves a change in habit. Using two-step authentication with a Dropbox or Google account adds an additional barrier in getting to the goodies, that some users might find as a hassle or unnecessary precaution.
Changing passwords frequently is another simple and proactive security measure, but it's easier said than done. You have to train yourself to remember each and every new password, which can be really frustrating when dealing with complex ones, and avoid using a previous password at every change. For some users that's a drag.
I for one tend to steer clear of paranoid security solutions. I use two-step authentication whenever possible, I try to avoid online purchases on foreign devices, I employ relatively long complex passwords and use multiple email accounts to separate my interwebs activities. But I tend to rely more on having a safe usage pattern independent of software, not to solely rely on the latter.
Seeing as it's "Safer Internet Day", what security plans do you have in store for your digital selves?
Photo Credit: Korn/Shutterstock