Internet Explorer partners with 'The Walking Dead'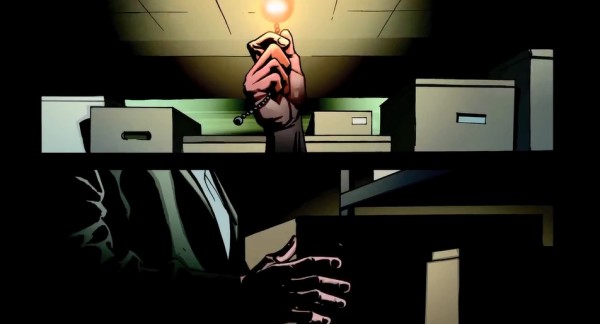 No, I did not say that Internet Explorer is the walking dead. However, Microsoft's web browser is partnered with the show's creator, Robert Kirkman, to bring the original comic book series, "Thief of Thieves", to life on your computer. In other words geek nirvana -- a comic book and a computer. This ranks up there with the Lego Android from last week.
Microsoft's Steve lake says this will be "an interactive online game based on the comic book series from Robert Kirkman and Skybound, his imprint at Image Comics. The site is a showcase of the new features in Internet Explorer 10, including full multi-touch capabilities and HTML5 support".
The irony here runs deep. Conrad Paulson, the main character, goes by the alias Redmond, which is "a happy coincidence as that just happens to be the hometown of Microsoft's headquarters".
The app is located on the web and the link can be opened using any web browser, but using Chrome, or others, will attempt to prompt you to download Internet Explorer 10, via a link at the bottom of the screen. However the game will still play, or at least it did in Chrome when I tested it. But, Microsoft still refers to it as "a showcase of IE10, including HTML5 and full multi-touch support".
The new game makes use of some of the newest web technologies to bring all of this together. It also works on touch devices, like the new Surface tablet from Microsoft. The technology is all there -- game play is totally up to you.