Updated evasi0n jailbreak tool available for iOS 6.1.2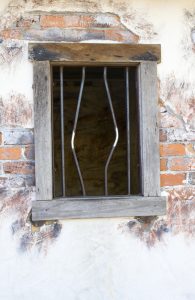 Yesterday Apple rolled out iOS 6.1.2 for compatible iPads, iPhones and iPod touch devices, touting the fix of an Exchange calendar bug that might boost network activity and decrease battery life. And, as customary with a new iteration of iOS 6, there's also a new version of the popular evasi0n jailbreak tool. Evad3rs, the team responsible for the first iOS 6 jailbreak tool, released evasi0n 1.4 shortly after iOS 6.1.2 rolled out.
The latest version, according to the "evasi0n 6.0-6.1 Unthether" package in Cydia, touts the same bug fixes as two weeks ago when I reported on the first evasi0n update. It appears that the fruit company did not put the lid on modding attempts just yet. First-time jailbreakers running iOS 6.1.2 simply have to connect their iPads, iPhones or iPod touch devices to a compatible PC running Windows, MacOS X or Linux and run evasi0n to unleash the modding gates on their smartphone or tablet.
Since evasi0n disables OTA (Over The Air) updates, those that have already used evasi0n are advised to factory restore their fruit logo-branded devices and manually update to iOS 6.1.2 using iTunes. Afterwards, the jailbreak tool can be used in similar fashion as before.
Evasi0n 1.4 is available to download from evad3rs' website.
Photo Credit: Lim Yong Hian/Shutterstock