Apple nearly catches up to Samsung in smart-connected device shipments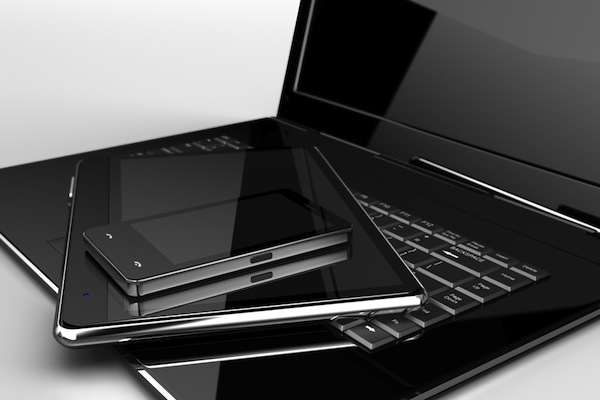 Analysts wouldn't generate new business without something fresh to sell. So they create new categories to tabulate, or dream up strange labels to describe them. Few quarters back, IDC rolled up PCs, smartphones and tablets into the "smart-connected devices" segment. Four things counted separately became something new, which also give schmoes like me something else to write about.
Yesterday, while my heart nearly failed writing about Chromebook Pixel, IDC released numbers for the segment, claiming 28.3 percent growth for fourth quarter and 29.1 percent for all 2012. Samsung nudged ahead of Apple to top the category for the quarter, with slightly wider lead for the year. Considering that smartphones make up 60.1 percent of the segment, the top-five ranking makes sense: Lenovo, HP and Dell follow the leaders. The two bottom-feeders mostly sell PCs, which lost share year over year.
Samsung actually snatched the top spot from Apple, with share rising to 21.2 percent from 14.6 percent for the quarter and to 20.8 percent from 12.3 percent for the year. The fruit-logo company moved up to 20.3 percent share from 20.1 percent in Q4 and to 18.2 percent from 16.3 percent for all 2012. However, Apple's quarterly nudge, which seemingly is nothing, hides more dramatic changes from earlier in the year.
"The fourth quarter market share numbers showed a fairly dramatic resurgence for Apple" Bob O'Donnell, IDC program vice president, explains. "After falling well behind Samsung early in 2012, Apple came roaring back in final quarter of the year thanks to its latest hits -- the iPhone 5 and the iPad Mini -- and reduced the market share gap to less than a single percentage point. The question moving forward will be whether or not Apple can maintain its hit parade against the juggernaut of Samsung".
Both vendors largely benefited from smartphones and tablets -- the latter accounted for 10.7 percent of smart-connected device shipments last year. Smartphone shipment rose 46.1 percent and tablets 78.4 percent year over year in 2012. Meanwhile, desktop PCs fell by 4.1 percent and laptops by 3.4 percent.
"Smartphones and tablets are growing at a pace that PCs can't realistically keep up with because of device prices and to some extent disposability", Ryan Reith, IDC program manager, says. "The average selling price for a tablet declined 15 percent in 2012 to $461, and we expect that trend to continue in 2013. However, smartphone APSs are still lower at $408. We expect smartphones to continue to carry a shorter life cycle than PCs for the years to come based on price, use case, and overall device size".
In other words, phones will dominate the category for some time to come.
Photo Credit:  CLIPAREA l Custom media/Shutterstock