HTC's new 'Zoe' sharing site goes live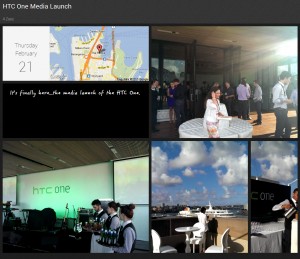 HTC's new flagship smartphone, the HTC One, comes with an "Ultrapixel" back facing camera (it's technically a 4-megapixel camera, but HTC refers to it as an Ultrapixel sensor because the pixel sizes are larger and can capture more light and, apparently, produce better quality images). It also comes with an impressive new live capture mode called Zoe Camera.
Zoe Camera automatically captures content through the camera's lens when the app is active. Pressing the button will take a picture, but the app will automatically record the action before and after that moment. Zoe Camera can then mash together videos, images, effects, themes and a soundtrack, to produce what HTC calls a "Zoe". And if you want to see what these look like, the online hub for sharing them has just gone live.
The front page of the HTC Zoe Share site doesn't actually show anything. To see the mashups you'll need a link, which you find by searching for "zoeshare" on Twitter. (You will, as a bonus, see all the tweets from a user called Zoe Share, but ignore those!)
Quite a few of the Zoes being shared so far are rather dull, and consist of single shots, but some, like this one of the HTC One media launch in Australia are more interesting and give you an idea of what it's all about.
The HTC One goes on sale on the 15 March, so expect lots more Zoes to appear online from then.