Verizon Samsung Galaxy Nexus to receive a software update 'soon'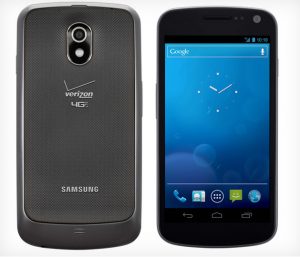 Two weeks ago my colleague Alan Buckingham expressed his disappointment for the lack of software updates on the Verizon-branded Samsung Galaxy Nexus. Because of it, he even suggests that "Google should NEVER let Verizon sell another Nexus device". Is all hope lost?
On its Twitter account, replying to the post of a disgruntled user, the big red has confirmed that the Galaxy Nexus will receive a software update, presumably to Android 4.1.2 Jelly Bean or newer. The carrier did not provide an exact release date and only suggested a rough estimate -- "soon".
On the big red the Galaxy Nexus is four software iterations behind the latest version of Android, 4.2.2 Jelly Bean. At the moment the smartphone runs the older Android 4.1.1, ironically enough behind devices that don't promise the latest and greatest variant of the popular green droid operating system.
Another Twitter user, Barry Karschner, calls Verizon "a disgrace" because of it, while Justin Phillips chimes in with an interesting analogy. Phillips says: "You are like a neglectful parent promising that NEXT year we will go to Disney Land. We never do."
Verizon admits that the current situation is "shameful" and promises that Samsung (yes, Samsung and not the big red) "will send the update directly to your device". With all the users blaming Verizon for not pushing the latest Android version available, the reply certainly passes the ball onto Samsung's court.
The South Korean manufacturer shortly after replies, saying that: "we do not have any information on an update at this time. Please stay tuned!" and further builds on the previous reply with: "We're not able to speculate on future updates, so please stay tuned for news. Thanks!". Interesting turn of events, isn't it?
Verizon, trying to diffuse the now-confusing situation, says that: "updates need to be tested prior to release. Once avail, will be pushed out". So we're basically back to square one, aren't we? The big red says that an update is coming soon, which will be made available by Samsung, and Samsung replies that it has no information available to share at the moment.
But wait, because Verizon has not ended the reply streak just yet. The big red, teasing the "benefits of the update", which are "endless", added a link to the Galaxy Nexus software update page which now shows that an upgrade is indeed "coming soon". At the time of writing this article the two PDF files, the "Benefits of Software Upgrade" and "Software Update Instructions" make no mention of a new version of Android, suggesting that they will be updated "soon" with extra information.
So there you have it -- the Verizon-branded Samsung Galaxy Nexus has not been left out from the upgrade game.