Android 4.2 Jelly Bean comes to ASUS Transformer Pad TF300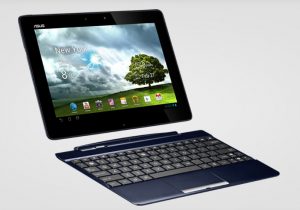 ASUS Transformer Pad owners are in for a treat, the latest treat in the candy jar in fact -- the Taiwanese manufacturer has announced that it will upgrade the popular tablet to Android 4.2 Jelly Bean.
On its Facebook page, ASUS revealed that the Transformer Pad, in TF300 trim, is set to receive an update to Android 4.2 Jelly Bean this month, although there's no exact date as to when the roll-out will begin. According to the company, the Transformer Pad is the first non-Nexus device to receive the upgrade to the newest iteration of the popular green droid operating system.
ASUS has also yet to provide specific details as to what is included alongside the base Android 4.2 flavor, but it's safe to assume that the usual branded apps will make an appearance. Transformer Pad owners will also have access to lockscreen widgets, multiple user support, and swipe gestures for the keyboard, as well as other features.