Keep your software up-to-date with Soft4Boost Update Checker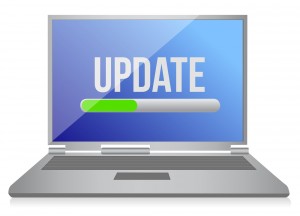 It's no secret that keeping your installed software up-to-date is a very good idea, for a lot of reasons (improving security, fixing bugs, boosting performance and more), but if you don't have the time to regularly visit developer's websites then individual updates are easy to miss.
Install Soft4Boost Update Checker, though, and the program can check your PC on demand, alerting you to any new updates in just a few seconds: much easier.
Update Checker is free, though with the usual adware offered during installation. But they're not trying to hide anything, it's all up-front, so as long as you're paying attention you can clear the appropriate checkboxes and install only what you need.
Launch Soft4Boost Update Checker and it'll quickly scan your PC, checking your installed applications with a server list of the current versions, and displaying a list of any available updates. If you see something of interest, select it, click the globe icon and you'll be taken to the program's home page.
And that's about it. There's no automatic installation, no new system tray icons, no component running all the time to give you immediate update alerts -- just basic on-demand checks only.
How effective is this? The Soft4Boost site doesn't provide a list of the programs it supports, or even give an idea of how many there are, which made us a little suspicious. So we decided to compare its performance with FileHippo.com Update Checker on a Windows 7 test PC, and our worries turned out to be groundless. FileHippo reported 10 available updates for our system, but Soft4Boost Update Checker uncovered 19, an easy victory.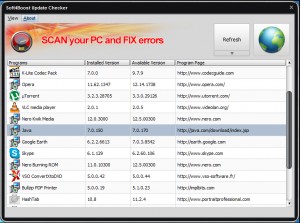 The program does still have some small issues, mostly related to its interface. When you're viewing a list of items on a grid you'd expect to be able to use the cursor keys to scroll, right? Not here: they do nothing at all (you can spin the mouse wheel instead, but that won't help if you don't have one).
And we thought double-clicking should open a browser window at the application site, but no -- that doesn't work, either.
Still, it only takes a moment to figure out what you need to do instead, and once you've done that Soft4Boost Update Checker works very well: it's lightweight and simple, a hassle-free tool which quickly alerts you to plenty of application upgrades.
Photo Credit: alexmillos/Shutterstock