Finally, Netflix U.S. gets social with Facebook sharing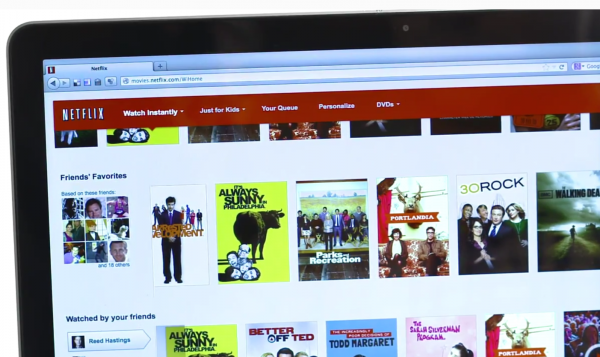 Netflix, the popular DVD-by-mail and internet streaming service, today announced that it is bringing social sharing to your video experience with new Facebook integration -- a feature previously available elsewhere, but prevented here by U.S. law. Now you can no longer pretend to your friends that you really didn't watch that sappy love story last night.
Netflix's Cameron Johnson, director of product innovation, states that "Netflix members in the U.S. can share their favorite shows and movies on Netflix with friends by connecting to Facebook and agreeing to share".
The integration will add a new row to your Netflix titled "Watched by your friends" and customers will also be able to see what movies and TV shows were rated four or five stars in the new "Friends' Favorites" row. As for that potentially embarrassing movie I mentioned at the beginning, you do not really need to worry about that. The new service will allow you to choose not to share a specific title by clicking the "Don't Share This" button in the player. The company also promises easy control over all of this -- "You can also visit your 'Social Settings' in 'Your Account' on Netflix.com to turn on additional sharing to Facebook or stop sharing altogether", Johnson explains.
While Netflix has expanded its reach to other markets and integrated this feature for them, this took a long time to become available for U.S. customers. The company had to wait for Congress to update a video-sharing law, which it did in December 2012, that previously prevented the sharing of video rental history for privacy reasons. The law was a relic from the Robert Bork Supreme Court nomination era, when his rental records leaked to the public.
Netflix is rolling this feature out now and promises that all customers will have access to it by the end of this week.