MediaPortal 1.3.0 supports Windows 8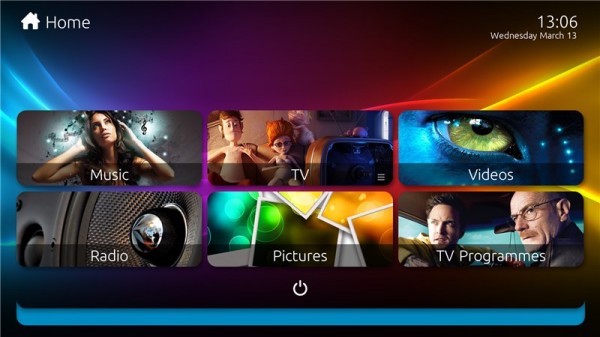 Open-source Windows media-center tool MediaPortal 1.3.0 has been released after an extended period in Release Candidate mode. Version 1.3.0 debuts a fresh new skin, optimized for widescreen full HD displays, and also adds support for unencrypted Blu-ray disc playback.
The new build also adds official support for Windows 8, improved settings dialog within MediaPortal itself and an option to install LAV filters, ensuring playback of most media formats.
The new Titan skin is the first default skin optimized for a widescreen, 1080p HD display. The developers -- Team Titan -- have also created the Titan Extended extension, which adds support for many community plugins, including its own Titan Skin Updater for implementing future changes and bug fixes to the skin.
MediaPortal 1.3.0 also improves its built-in skin engine, which will allow developers to offer multiple themes for each skin, including font, color and layout changes. Also added is a new menu-button control, support for user-definable skin settings and custom coloring.
Version 1.3.0 is also the first release of MediaPortal to offer any form of native Blu-ray support, with support for menus and extras as well as playback of the main feature, although only unencrypted discs are currently supported.
The new build also offers a fix for stuttering video playback through the inclusion of the MediaPortal Audio Renderer (MPAR). It aims to simplify the process of keeping video and audio in sync, and in addition to offering perfectly smooth playback will allow users to speed up the video stream to counter lower screen refresh rates.
When first installed, MediaPortal 1.3.0 offers to install the LAV Filters extension by default -- this plug-in includes most of the audio and video codecs required to play even obscure media files, and supports major video acceleration standards including DXVA, Intel QuickSync and NVIDIA CUDA. All codecs and filters can also be configured directly from the MediaPortal Configuration interface.
Speaking of configuration, version 1.3.0 also integrates almost all available MediaPortal options within the main program's own Settings section to minimize the need to exit the program and access the Configuration tool.
The My Videos section has also been extensively reworked, with view screens for Folders and Database, movie and actor information screens and a configuration + scan option. Text file support for videos has also been added, allowing users to place a simple text file with the IMBid number next to its corresponding movie file.
MediaPortal 1.3.0 is available now as a free, open-source download from Team MediaPortal for PCs running Windows XP SP3 or later.