Digg, Feedly tramp on Reader's grave, announcing new RSS tools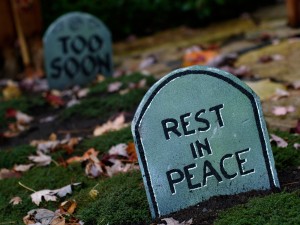 Apparently there is some new Samsung phone being announced later today, but for the past 24 hours Google owned the news cycle for all of the wrong reasons. Yesterday the company tried to quietly announce its latest round of spring cleaning, but an app included in that list, Reader, got a bit more attention than the company likely wanted.
Now companies are stepping all over one another in a rush to fill a void that is apparently much larger than Google would have you believe. Feedly, perhaps the biggest competitor, already posted detailed instructions on how to get rid of Reader and move to its service. The company claims this move was "something we have been expecting for some time: We have been working on a project called Normandy which is a feedly clone of the Google Reader API – running on Google App Engine. When Google Reader shuts down, feedly will seamlessly transition to the Normandy back end. So if you are a Google Reader user and using feedly, you are covered: the transition will be seamless".
Now, today, Digg follows suit with its own announcement about working on an alternative for disenfranchised Google Reader customers. In an earlier announcement Andrew from Digg states: "We've heard people say that RSS is a thing of the past, and perhaps in its current incarnation it is, but as daily (hourly) users of Google Reader, we're convinced that it's a product worth saving. So we're going to give it our best shot. We've been planning to build a reader in the second half of 2013, one that, like Digg, makes the Internet a more approachable and digestible place. After Google's announcement, we're moving the project to the top of our priority list. We're going to build a reader, starting today".
The company is asking for help and suggestions with the project and hopes to make it the best alternative for angry Googlers, which many of us here at BetaNews seem to qualify as today.
If the petitions that have sprung up around the web today are not enough to get the search giant's attention then at least user's will have a fair amount of alternatives to choose from.
Photo Credit: metalstock/Shutterstock