The BlackBerry Z10 is NOW available for pre-order on Verizon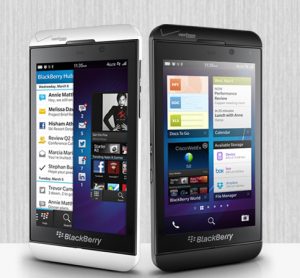 Two days ago, US carrier AT&T introduced the BlackBerry Z10 into its portfolio, allowing users to pre-order the new smartphone for $199.99 on a two-year contract. And on Thursday, following AT&T's lead, rival mobile operator Verizon also made the BlackBerry Z10 available for pre-order.
The big red has chosen to offer the BlackBerry Z10 for the same price as AT&T -- $199.99 on a two-year contract. The smartphone will be available in two color options -- black and white -- and will hit the online and bricks and mortar Verizon stores starting from March 28, a mere two weeks from today.
Prospective BlackBerry Z10 users hunting the white version have only one carrier option -- the big red -- as it is a Verizon-exclusive model. On the other hand, for users looking into a one-year contract AT&T is currently the only option, with the carrier offering the BlackBerry Z10 for $449.99.
Off-contract, on Verizon, the BlackBerry Z10 runs for $599.99 while on AT&T it goes for $50 less at $549.99.