Overhauling a home network, part 4 -- From an HTPC to Google TV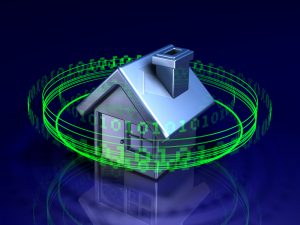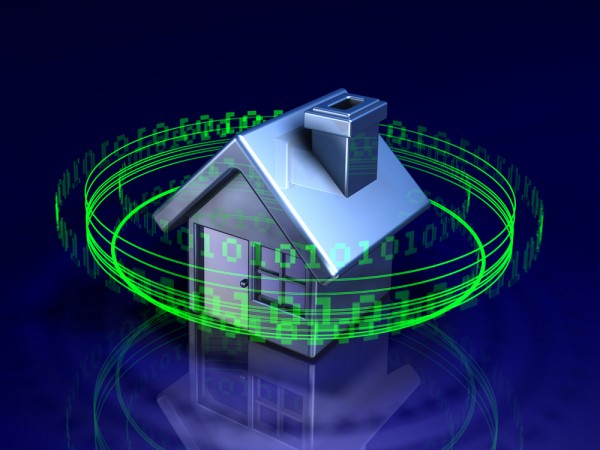 Fourth in a series. Before I go any further I am anticipating the obvious question here -- how can you replace a Windows Media Center HTPC with a box that has no DVR functionality? For many of you this may be impossible, but for me it is simple. We have DirecTV and the HR21 HD DVR for TV -- I cannot live without my NFL Sunday Ticket. The HTPC is simply used for DVD rips, music and pictures, so we never used it to its full capability. That makes the move to the Vizio Co-Star an easy one.
And, after last week's disastrous start to the home theater portion of this endeavor, anything had to be a step up. With the Micca box safely returned to Amazon, it was time to make Google TV the one box to rule them all, replacing both HTPC and Netgear NeoTV 550.
Getting Started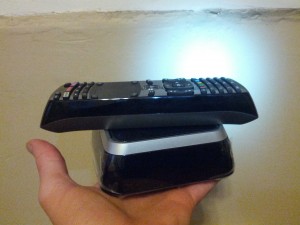 Setting up the Co-Star is fairly painless. Simply plug your cable or satellite box into the Vizio via HDMI in and then use another cable to run from HDMI out to either your TV or A/V receiver. It takes 5-10 minutes to walk through the on-screen steps to get your picture to look perfect, pick up your cable or satellite content, control your TV power and volume and more. Unfortunately, as I run everything through the Yamaha receiver, I still need that second remote to control volume and power for that device.
The remote is a bit on the chunky side, but that is because of the full QWERTY keyboard on the back. All of the buttons are there to control your DVR -- guide, list, menu and more. There is also a laptop-like touchpad for full mouse control and a large V button that launches the apps, including a number that are pre-installed, such as Amazon Prime, Netflix, Google Play, Chrome and several more.
Getting your Computer Media
By default, Google TV does not pull in video, music, movies and pictures from computers on your home network as others like the Roku can do.
For this you can use Plex. You will first need to set up the Plex Media Server on one of your computers -- preferably something that is always on, like a desktop PC. Setup is easy. Simply add media by category, like music, pictures, TV shows and movies. Browse to the folder where each is stored and add the folders.
Now head to the Google Play store and grab the Plex app -- there is one specifically for Google TV, but unlike the Media Server and Android apps, it is not free. However, it is only $0.99 so don't panic.
Other Apps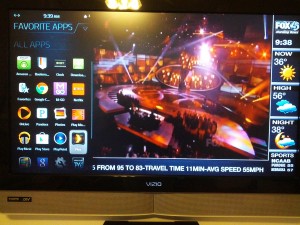 There are a number of other apps that are made for Google TV like Pandora and Google Music, to name only two.  You will also find a number of video apps, but sadly some of the bigger ones like Crackle and Watch ESPN are not compatible.
Conclusion
After living with the Vizio Co-Star for almost a week it has truly become the only box we need in our home theater. All of the live and recorded TV is played and controlled through it and all of our music, pictures and recorded DVDs are easy to access from Plex. However, most of our movies are in ISO format, which doesn't play, so I am slowly converting them to AVI using Freemake Video Converter.