Scale Mt. Everest without leaving your seat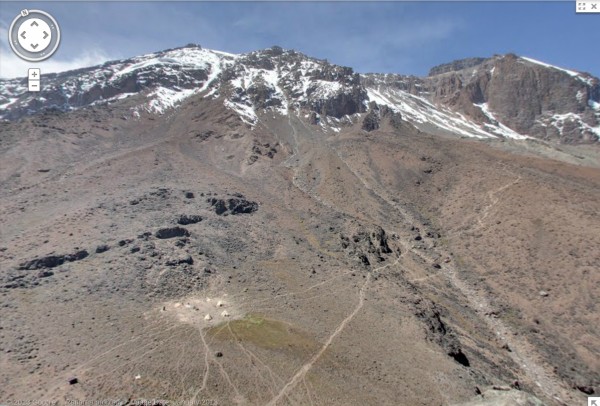 You have no doubt heard the term "Monday Morning Quarterback", which refers to the person who always has the plan that would have won the game the day before. Now you can be an armchair mountaineer thanks to Google's latest update to its Maps program, that brings some of the biggest and baddest climbs to your computer screen.
The Maps teams has gone to a number of extremes and this time they are scaling the heights of some of the most feared peaks on the planet. The team visited Nepal, commonly thought of as the gateway to the Himalaya's, and captured images that must be seen to truly be appreciated.
According to Google's Dan Fredinburg: "This awesome trek began at Everest Base Camp where the crew rolled out over 70 miles through the mountains and through the towns -- through lovely days and real powerful color splashes alike". The team ventured as far up as an altitude of 18,192 feet. Along the way panoramic images were capture and are subsequently made available for viewing on your PC or mobile device.
In what seems somewhat of a surprise, Google has also made a number of the panoramic images available within Microsoft's Photosynth app -- "if you're using a Windows Phone or iOS device, you'll want to have a peek at Photosynth", Fredinburg states.
This latest release adds to the existing World's Highest Peaks that is already part of the Google Maps collection -- a set that includes several Andean peaks and also the famed Kilimanjaro in Africa.