Android 4.1 Jelly Bean rolls out for Motorola Droid 4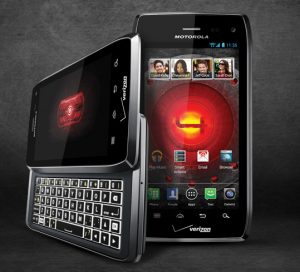 US mobile operator Verizon has announced that Android 4.1 Jelly Bean will be rolling out in stages for the Motorola Droid 4, starting Tuesday. The smartphone, which was released in February 2012, originally shipped with Gingerbread and was upgraded to Ice Cream Sandwich in mid-August, last year.
The Android 4.1 Jelly Bean upgrade bears the "98.72.18.XT894.Verizon.en.US" name and comes in at a massive 356 MB in size. According to the big red, the software update takes between 35 to 60 minutes to download and approximately 15 to 20 minutes to install on the Droid 4. So what can you expect from Google's first Jelly Bean iteration?
Android 4.1 features a plethora of improvements over its predecessor, including Google Now with contextual cards and improved voice search capability, revised notification panel with expandable notifications, enhanced keyboard with a higher number of dictionaries and offline voice dictation, among other new features such as Project Butter for improved responsiveness.
On top of the aforementioned features, Verizon says that the software update also comes with enhanced voice and data connectivity, improved Calendar settings, better connectivity and reliability for Back Up Assistant Plus and Visual Voicemail, improved connectivity for Mobile Hotspot and the removal of the Sling and MOG application "preloads".