Dropbox 2.0.2 and Microsoft SkyDrive 2013 stomp the bugs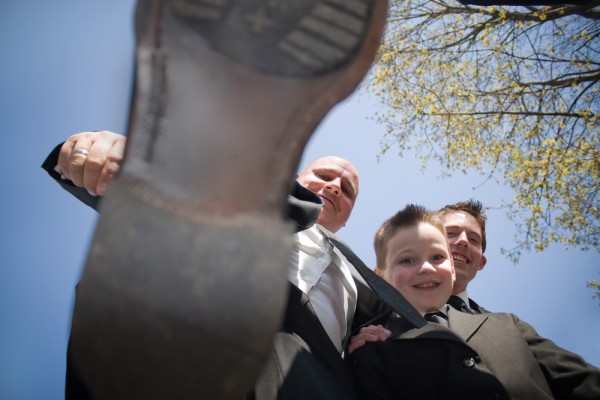 Cloud storage providers Dropbox and Microsoft SkyDrive have both released minor maintenance updates for their desktop applications. Both Dropbox 2.0.2 and the Windows version of Microsoft SkyDrive 2013 v17.0.2006.0314 are minor maintenance releases with no new features.
Both updates are the first since major releases -- Dropbox 2.0introduced a new sharing-friendly user interface, while SkyDrive 17.0 allowed users to selectively sync folders and sub-folders to specific devices.
Platform-specific fixes for Dropbox 2.0.2 on both Windows and Mac centre around the new menu. For Windows users, one bug preventing the pop-up tray appearing at all has been squashed alongside another that "broke" the menu when the user pressed [Alt] + [F4]. A third bug fix ensures the pop-up menu is positioned correctly on-screen even after the user changes display resolution.
In OS X, fixes for similar issues with the dropdown menu have been implemented, including an issue when plugging in an external monitor as well as another that meant the menu didn't appear if Dropbox's Login Item was set to Hide.
Another bug fixes include one that affected the Camera Uploads feature in Windows, as well as a platform-wide issue whereby a notification's time label was incorrect. The update is rounded off by a number of unspecified performance improvements and further bug fixes.
Also released is Microsoft SkyDrive 2013 build 17.0.2006.0314 for Windows users. The update comes with no release notes, but is the first update of the 2013 release that debuted last November, so is likely a maintenance release, fixing bugs discovered since version 17.0 made its first appearance. In addition to introducing selective sync, version 17 also made it possible to share items direct from the OS X or Windows context menu.
Dropbox 2.0.2 is a freeware download for Windows, Mac and Linux. Microsoft SkyDrive 2013 v17.0.2006.0314 is available as a freeware download for Windows and Mac. Also available is a dedicated Dropbox for Windows 8 app; the SkyDrive app is built into the OS.
Photo Credit: ARENA Creative/Shutterstock