Skype for Windows Phone 8 now features People Hub integration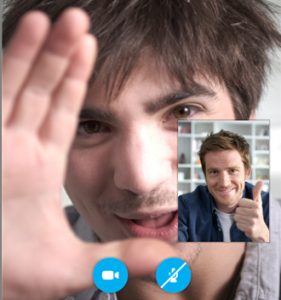 Microsoft is rolling out an updated Skype app for Windows Phone 8 devices featuring integration with the People Hub. The latest move comes nearly two weeks after the software giant teased a similar feature for Outlook.com, which touts Skype integration as "coming soon".
Skype integration with the People Hub is available for devices running Windows Phone 8 version 8.0.10211.204 and newer and is automatically enabled after installing or updating the app. The new Skype app also brings support for HD video calls, video calls in landscape or portrait mode, and additionally allows users to use both cameras.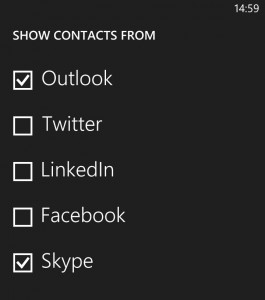 But what does the new Skype integration entail? Windows Phone 8 users can now look up Skype contacts in the People Hub and initiate video and voice calls as well as chats. Users who want Windows Phone 8 to forgo displaying the adjacent contacts should open the People Hub, go to Settings, select "filter my contacts" list and untick "Skype".
Skype for Windows Phone 8 is available to download from the Windows Phone Store.