Apple credits evad3rs for bugfixes in iOS 6.1.3 -- the jailbreak is gone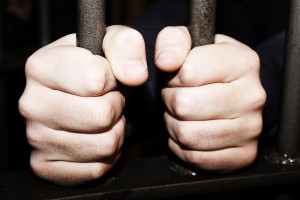 Apple quietly rolled out iOS 6.1.3 yesterday, which touts "improvements to Maps in Japan" and the fix of a bug "that could allow someone to bypass the passcode and access the Phone app". Nothing out of the ordinary, really. But buried deep down in the more extensive changelog, almost hidden, the fruit company credits evad3rs -- the team of developers that jailbroke iOS 6 -- for a number of found bugs.
The extensive changelog is available in Apple's mailing list and lists evad3rs as responsible for four bug findings related to the iOS dyld (dynamic link editor), kernel, lockdown and USB. The said bugs affect the way the operating system handles local user requests to "execute unsigned code", "determine the address of structures in kernel", "change permissions on arbitrary files" and "execute arbitrary code in the kernel".
Even though it took Apple quite some time to wrap its head around the jailbreak, fixing these bugs -- which closes the loophole exploited by evad3rs -- means that iOS 6 is more secure from unwanted exploits. At the same time it also means that jailbreakers should steer clear from iOS 6.1.3 in case they still wish to have Cydia and adjacent unofficial apps and tweaks up and running. That is until evad3rs finds a way to update its evasi0n jailbreak for iOS 6.1.3.
Photo Credit: val lawless/Shutterstock