Microsoft offering Windows Phone 8X, Lumia 920 and 820 for free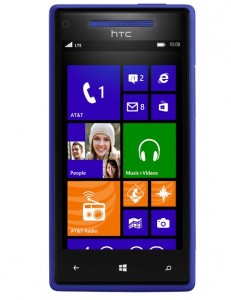 If you are in the market for a Windows Phone 8 smartphone in the US, then the Microsoft Store should be your first stop. Why? Because the software giant is currently offering a number of devices running the mobile operating system for free on a two-year contract.
The list of devices on offer includes the 8GB HTC Windows Phone 8X (in California Blue and Lime), the Nokia Lumia 920 (in Black, Red and Yellow) and the Lumia 820 on AT&T. And those savings are not to be sniffed at. When purchased from AT&T, the 8GB Windows Phone 8X and Lumia 820 both go for $49.99, while the Lumia 920 runs for $99.99.
The Nokia Lumia 810, which runs on T-Mobile, is also free from both the Microsoft Store and the US carrier. The offer does not extend to other devices, however, which are currently available on both the software giant's online store, as well as carriers for a similar price.