Break your bad web habits by going Cold Turkey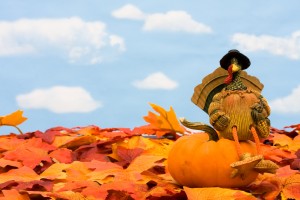 You're at the PC, with lots of important work to do. And you're going to get started on it -- once you've checked Facebook. And Twitter. Then watched a YouTube clip someone mentioned earlier, checked what's happening on eBay, and worked your way through a host of other online distractions.
Sounds familiar? Then you might like Cold Turkey, a simple free tool which can temporarily block access to your favourite web destinations.
Launch the program and it first asks which sites you'd like to block. You can block some popular sites -- Facebook, Twitter, YouTube, eBay and more -- just by checking a few boxes, while a Custom Sites dialog lets you enter URLs of your own.
The next step is decide how long the block will last, which can be anything from 10 minutes to a week.
Finally, click "Go Cold Turkey", and after a quick "Are you sure?" check, that's it -- try to visit the sites you've specified in any browser and you'll get a "not found" error.
Don't think you can easily get around this, either. Changing your system time won't help. Closing down the Cold Turkey processes won't do it. And if you're thinking the HOSTS file might be involved here, you're right -- but simply editing that alone won't remove the restrictions (and there's no "back door" to regain access, either, so you need to be careful in how you use the program). You could keep trying other things, but it'll probably be easier to get on with the work you should be doing, anyway.
This isn't a perfect solution, of course. It can't stop you browsing sites via a smartphone, tablet, or any other internet-enabled device you might have around.
If you're just looking for a quick and easy to selectively block a few web distractions, though, Cold Turkey will get the job done. And if you need more power, check out the Serious Edition ($4.99), which can block sites for up to one month, and prevent you launching specified applications, too.
Photo Credit: Karen Roach/Shutterstock