Between Easter and Cesar Chavez, Google chooses the labor leader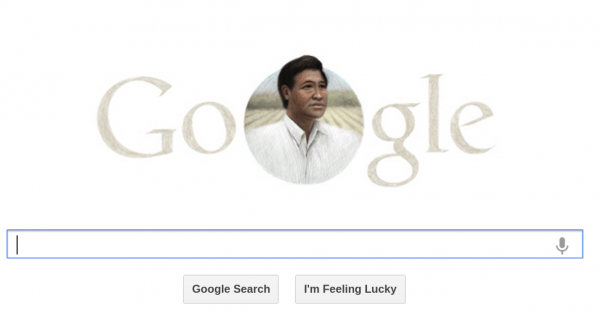 In what will surely be viewed as a controversial, yet likely politically correct decision, today the Google homepage is running with a Doodle portraying deceased labor leader Cesar Chavez, in honor of what would have been his 86th birthday. Chavez passed away back in 1993, but his work and memory have lived on. In 2011, President Barack Obama proclaimed March 31 as the official Cesar Chavez day.
While the Easter holiday is celebrated by Christians around the world, the holiday is just that -- one religion only. On the other hand, I think we can all, no matter what your denomination, relate to an activist farm worker who stood up for the civil rights of humans of all backgrounds.
The decision by the search giant, which incidentally has not run an Easter-dedicated Doodle since 2000, will certainly be controversial and could lead to the religious wing arming up against the company. But that wing of society arms against many things.
Chavez, a Mexican-American born in Arizona in 1927, has been memorialized in such places as the National Portrait Gallery in Washington DC and been awarded the Presidential Medal of Freedom, though it was sadly given posthumously.
I have no doubt that Google's decision today will stir some controversy and rankle a few feathers. I also have absolutely no doubt that choosing to pay tribute to a man who stood up for humans everywhere, as opposed to honoring a holiday that was simply derived from Pagan traditions and incorporated into modern times is the right thing to do.