Windows Phone users can now be puzzled by Amazing Alex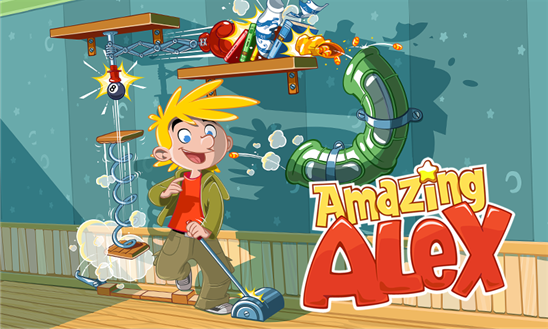 When saying I have played Rovio's Amazing Alex game on my Android phone for some time, I don't mean a cheap shot at the app launching today on Windows Phone. To be truthful, it is more a challenge, and one that comes with sincere sympathy, because folks on the Microsoft mobile platform now have the opportunity to be just as baffled as me.
The physics-based puzzle game from the Finnish company debuted for Windows Phone 8. According to Microsoft's Michael Stroh, "The game has more than 100 levels, 35 interactive objects, and four locations to keep things interesting. But one of my favorite features of Amazing Alex is this: the game lets you design and share your own levels -- and download the best fan-created levels engineered by other players".
Yes, that sounds about right -- I would not honestly know since I became stuck on one level and have not moved since. Truth be told, I gave up trying, but am now inspired to go back and take a fresh look. Or perhaps I should simply hand the device to my son. Yes, make fun of me in the comments for my lack of gaming prowess.
Amazing Alex is not free, but $0.99 is not a steep price to pay for your hours of entertainment, or in cases such as mine, months of frustration. First Temple Run and now this -- you folks are going to be getting rather unproductive.