Microsoft is nowhere near death's door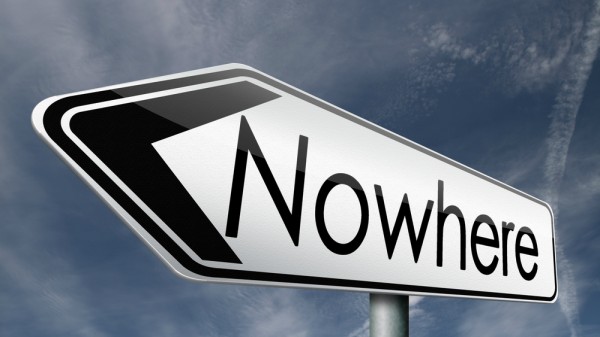 I am both a Microsoft fanboy and hater, depending on which day I read comments from our BetaNews faithful. The truth be known, I consider myself neither. I would say it this way: I am a fanboy of what works and is useful to me and hater of everything on the opposite side of that line. I use products from many manufacturers, but yes, Microsoft powers all of my home computers, save the server, which is FreeBSD. Google is also a big part of my daily life, as is Adobe and many lesser-knowns.
For two days now, debate rages across the Internet about an analyst's content that Microsoft could be irrelevant within four years. I could do nothing but laugh when I read this. This revelation derives from Gartner report that states: "While there will be some individuals who retain both a personal PC and a tablet, especially those who use either or both for work and play, most will be satisfied with the experience they get from a tablet as their main computing device". Some individuals? By that, do you mean those who have jobs?
Getting Down to Business
Little more than a year ago, I worked in an IT department for a major U.S. bank. I will spare you the details of downsizing that led me here. What I can point out is that the company, with more than 5,000 employees, was not exactly heading into the tablet era. When I left, the financial institution was only just "testing" Windows 7 for an upcoming upgrade from the current XP workstations, which were upgraded from NT. Tablets were not on the horizon. For the record, Windows 8 was already available via Developer Preview at this point. Heck, we had only just moved from Internet Explorer 6 to IE 7 the previous year.
My point: Business is going nowhere away from Microsoft any time soon, let alone within the next four years. No serious corporation is going to give its employees tablets to do a job in customer service or most any other position.
For the record, this is strike one against Microsoft's irrelevance.
Going Home
Tablets and smartphones are great devices to have. They are useful sitting on a nightstand or from the sofa while watching television. Let me know when you can use them for real word processing or for software like genealogy, photo and video editing, file conversion or any of those other processor-intensive apps many families use frequently.
I doubt many homes plan to be without a computer anytime in the near future. Laptop or desktop, it has a place. My kids may want tablets, but they do not want them when they have a school paper to write or research to do.
Strike two.
Out in the Real World
Perhaps the analysts forget how much of their "bubble" world is actually powered by the Redmond, Wash.-based company. Let me take this opportunity to remind them.
I am sure several drive Ford cars, powered by Microsoft Sync. I am sure all use ATM machines powered by Windows embedded, as are the registers in the stores they shop at. In fact, Home Depot just recently announced it would be moving registers and other devices to Windows Embedded 8 --  a real shame since Microsoft is going away.
Strike three.
Rumors of Microsoft's Demise Have Been Greatly Exagerated
Microsoft may decline in the future, but lower PC sales simply indicate the robustness of today's hardware. Tablets and smartphones have become the throw-away devices for which we frequently buy replacements. The PC is not going anywhere anytime soon and neither Apple operating systems nor Linux will power the device in the majority of homes.
Microsoft is not perfect. Lord knows I have my share of problems with its products and the sometimes boneheaded decisions it makes. But folks, get real -- ninety-percent market share does not vanish overnight, or even in four years. Forget the tablets and phones, computers simply are nowhere near death's door, as some would have you believe. Nor is Microsoft.
Photo Credit: Dirk Ercken/Shutterstock