Gartner says the PC has no future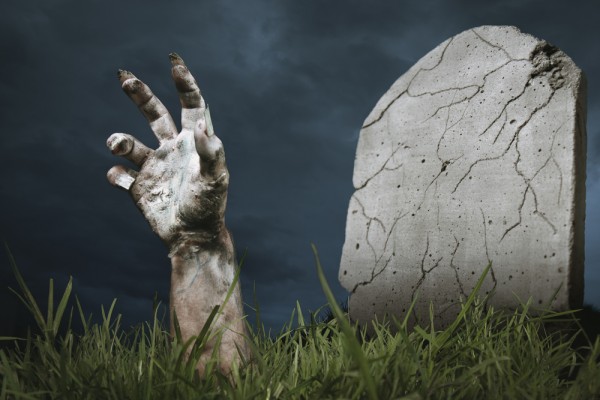 Today, Gartner offers grim prognostications for the PC's future, which is not surprising. That the analyst firm took so long disturbs and reveals much about how all these consultants seek to preserve client contracts before anything else. I've warned for years that connected-devices would diminish the personal computer's relevance, much like the mainframe's decline three decades ago. The PC era is over, as I asserted here 26 months ago. On Halloween 2008, I asked in a Microsoft Watch post: "Will your next PC be a smartphone?" What took Gartner so long? The "new device religion" analysis still misses the mark, too.
Following IDC's lead, Gartner now combines PCs, smartphones and tablets into a single forecast. By that measure, in 2012, Android worldwide device shipments (497 million) exceeded Windows (346.5 million) and will more than double (to 1.07 billion) by 2014. Analysts warn the operating system that defined the PC era will struggle with Apple iOS and OS X to be the second dominant platform. By many measures, the circumstance looks grim for Microsoft and Windows, and that's already the popular sentiment today among blog posts and news stories about Gartner's forecast. Don't believe them.
Two Trends
"While there will be some individuals who retain both a personal PC and a tablet, especially those who use either or both for work and play, most will be satisfied with the experience they get from a tablet as their main computing device", Carolina Milanesi, Gartner research vice president, asserts. "As consumers shift their time away from their PC to tablets and smartphones, they will no longer see their PC as a device that they need to replace on a regular basis". Tell us something new.
Larger businesses hold onto PCs longer, rather than upgrading, because they can; what they've got is good enough. Meanwhile, they allow more employees to bring their own devices to work but don't pay for them. Weak global economies are major factors driving both trends.
According to "Good Technology's 2nd Annual State of BYOD Report", 76 percent of enterprises with more than 2,000 employees have programs in place, and the total is expected to reach 88 percent this year. However, in half the companies with BYOD programs, employees pay for devices and supporting services, such as cellular data for cell phones, tablets and some laptops. You want a new laptop, or to use a smartphone or tablet -- "bring your own" is the new trend. The devices are cheaper to manage than to buy.
There's nothing new in this trend. Analysts suddenly shift their "tablets won't replace PCs positions" because of something else they can no longer deny to clients. PC shipments in emerging markets erode faster than many analysts previously predicted. "In emerging markets, consumer spending typically starts with mobile phones and, in many cases, moves to tablets before PCs", Megha Saini, IDC research analyst, says. "The pressure on the PC market is significantly increasing and we can see longer replacement cycles coming into effect very soon and that, too, will put downward pressure on PC sales".
Ranjit Atwal, Gartner research director, agrees: "Growth in the tablet segment will not be limited to mature markets alone. Users in emerging markets who are looking for a companion to their mobile phone will increasingly choose a tablet as their first computing device and not a PC". This isn't a new trend, just one accelerating -- as often is the case when one thing replaces or displaces something else. Gartner, IDC and other analyst firms are just too slow making public prognostications.
Worldwide Devices Shipments by Segment (Thousands of Units)
| | | | | |
| --- | --- | --- | --- | --- |
| Device Type | 2012 | 2013 | 2014 | 2017 |
| PC (Desk-Based and Notebook) | 341,263 | 315,229 | 302,315 | 271,612 |
| Ultramobile | 9,822 | 23,592 | 38,687 | 96,350 |
| Tablet | 116,113 | 197,202 | 265,731 | 467,951 |
| Mobile Phone | 1,746,176 | 1,875,774 | 1,949,722 | 2,128,871 |
| Total | 2,213,373 | 2,411,796 | 2,556,455 | 2,964,783 |
Problem is this: Most analyst firms count things, which data they can sell clients and around which they offer consulting services (I know having worked in the industry). But numbers deceive, and as we've seen from repeatedly revised forecasts, the major consultants do a piss-poor job counting smartphone and tablet shipments. Look how many times IDC revised tablet forecasts, for example. The numbers aren't trustworthy, and they mislead about future trends.
Context is King
What matters more: How all these devices are used, and there Gartner and IDC combining counts could someday shed something meaningful. For now, counting is insufficient, because the so-called post-PC era is a fiction, as I explained here in November. We've entered the contextual cloud computing era. The companies that succeed will transcend platforms, because all devices connecting to cloud services are relevant. During the PC era, the personal computer acted as the hub connecting devices. Its role shifts to one of many with cloud services as the hub.
The early inference being taken by some people writing about Gartner's data is that the PC, Microsoft and Windows are doomed. The analyst firm feeds this by calling out new category, ultramobile, into which Surface Pro is placed. The PC isn't dead, nor will Android be the platform sweeping developers away from Windows, as is the interference emerging among some bloggers and couch-chair analysts today. History and current events tell a different story.
Worldwide Devices Shipments by Operating System (Millions of Units)
| | | | | |
| --- | --- | --- | --- | --- |
| Operating System | 2012 | 2013 | 2014 | 2017 |
| Android | 497,082 | 860,937 | 1,069,503 | 1,468,619 |
| Windows | 346,457 | 354,410 | 397,533 | 570,937 |
| iOS/MacOS | 212,899 | 293,428 | 359,483 | 504,147 |
| RIM | 34,722 | 31,253 | 27,150 | 24,121 |
| Others | 1,122,213 | 871,718 | 702,786 | 396,959 |
| Total | 2,213,373 | 2,411,796 | 2,556,455 | 2,964,783 |
In the 1980s computing and informational relevance shifted from the mainframe to the personal computer in part because of lower costs and greater availability. PCs cost much less than mainframes and made information more available, essentially more mobile, to more people. Similar transition is happening today, as cloud-connected mobile devices make more information available to more people in more places than do PCs. Computing and informational relevance shifts once again. The mainframe didn't go away because of the PC era, the mainframe's relevancy simply declined. The PC won't go away, but its relevance is declining.
Cheaper tablets accelerate the trend. "Lower prices, form factor variety, cloud update and consumers' addiction to apps will be the key drivers in the tablet market", Atwal asserts. But, again, that statement ignores context and how businesses and consumers will use different devices in many ways depending on where and when and what for.
As early as tomorrow, I'll follow up with an analysis explaining why Microsoft can maintain computing relevance in the next computing era, even while IBM couldn't with mainframes.
Photo Credit: Fer Gregory/Shutterstock