Bring Serenity to Google TV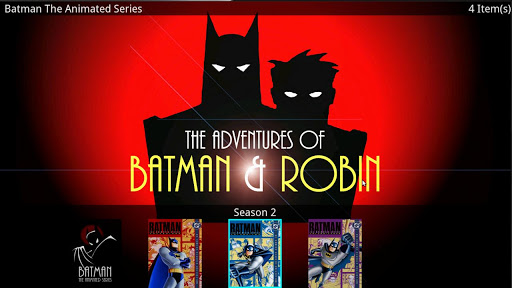 No, I am not talking of the nerdtastic movie from Joss Whedon, but of an app. I have written twice now of my move from an HTPC to Google TV in the living room, with my most recent post surrounding ways to get both live TV and home media to the tiny set top box. For serving up home media I opted for Plex, which seemed the best solution.
Plex is both a server and app and both are free. Simply install the server software on an always-on computer and control it from a web browser dashboard. From there you can direct it to all of your media -- movies, TV shows, music and photos. It is dead simple to set up and maintain.
After publishing that last article I received a message from a developer who wished to alert me that Plex had alternative Google TV interfaces, one of which was named Serenity.
Beauty Pagent
There is no delicate way to say this -- if the Plex app is Windows Media Center then Serenity is XBMC with its beautiful skin. The difference here is night and day. Plex is functional and you will have no problem using it, but it has the basic look of the Windows software I was replacing.
Serenity is the XBMC in this horse race, with skin that is soft and smooth. The menu glides across the screen with new images for each media type. While it still runs (pulls its data) off of the Plex media server you set up, it adds a new, and much improved interface to the whole thing. Everything is still there, you lose none of your media capability, you just get a much nicer view of all of those files.
Serenity is not a skin for the Plex app, but a standalone app that simply is based on the Plex server, so you will need to scroll to it in your app drawer on Google TV.
Behind the Scenes
When Serenity is first launched it may throw you a bit, as it did me. Despite the fact that you have your Plex server up and running, it will still tell you that no server was found -- do not panic. Just hit the "OK" button to enter "Settings". From here, you can click "discover servers", though it may remain grayed out for a bit. If you are in a rush, then simply choose the option to enter the IP address of the server, which is the route I chose.
Once that IP is entered then everything populates very quickly. If you have any problems you can consult the Wiki or head over to Google Plus to get community help.
The Verdict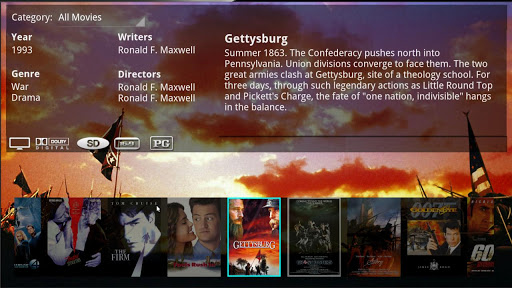 While Plex for Google TV is free, Serenity is not, though $1.99 is not a steep price for a good app. The code is also available over at GitHub.
The app is also available for tablets, though the developer warns that "on a tablet it is recommended to use an external player like MX Player to provide support for codecs that aren't native to the device". No external player is required on Google TV, though you can use one -- just enable it from the Settings page.
Don't get me wrong, Plex will work just fine on your set top box, but Serenity makes it look much nicer, which, on a big screen in your living room, can make all of the difference in the world.