Microsoft announces general availability of IaaS support for Windows Azure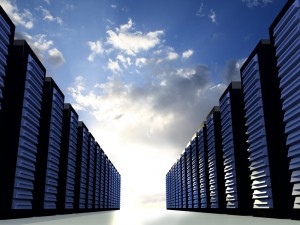 Microsoft has announced the general availability of Infrastructure as a Service (IaaS) support for Windows Azure. The software giant also unveiled a couple of new features for IaaS meant to beef up the company's cloud platform. Timing is interesting --Amazon's AWS (Amazon Web Services) Summit kicks off in New York tomorrow.
Windows Azure's IaaS support introduces the Virtual Machine and Virtual Network features, and "is now live in production, backed by an enterprise SLA, supported by Microsoft Support, and is ready to use for production apps", according to Microsoft's Scott Guthrie.
After officially unveiling IaaS support for the cloud platform, Bill Hilf, Microsoft's general manager of Windows Azure Product Marketing, says that users don't have to compromise any more. "Customers don't want to rip and replace their current infrastructure to benefit from the cloud; they want the strengths of their on-premises investments and the flexibility of the cloud. It's not only about Infrastructure as a Service (IaaS) or Platform as a Service (PaaS), it's about Infrastructure Services and Platform Services and hybrid scenarios".
Virtual Machine and Virtual Networks
Virtual Machine for Windows Azure is designed to give users the ability to deploy and run VMs (Virtual Machines) using Microsoft's cloud platform, either by creating them from the image gallery (includes templates) or uploading already existent VMs.
Windows Azure's image gallery features templates for a couple of Microsoft products, including Windows Server 2012, Windows Server 2008 R2 and SQL Server among others, and Linux-based ones such as CentOS, SUSE Linux and Ubuntu. The virtualization service used in Windows Azure is, unsurprisingly, Hyper-V which is also available as a built-in feature in Windows Server 2012.
With Virtual Networks for Windows Azure, the cloud platform's users can take advantage of a couple of features. Users can create a VPN (Virtual Private Network) with support for stable IP addresses "even across hardware failures", extend on-premises network to Windows Azure and treat VMs as part of the organization (supported hardware only includes Cisco and Juniper), configure custom DNS servers and deploy VMs into a virtual network.
Other Changes
Guthrie also revealed that Windows Azure now supports two new VM size options, atop of the currently available five. The first one is a four-core with 28 GB of RAM configuration (dubbed "A6") and the second is an eight-core with 56 GB of RAM setup (dubbed "A7"), both of which can be selected from the configuration menu for VMs.
Other enhancements include an increased default OS partition size (127 GB from the previous 30 GB), the option to modify the name of the Administrator account and the enabling of PowerShell out-of-the-box.
New Pricing Strategy
Citing customer request for "low price and good performance", Hilf touted Microsoft's commitment to match Amazon's AWS in price "for commodity services such as compute, storage and bandwidth". On price reductions, Hilf also says that Virtual Machines and Cloud Services now run for 21 percent to 33 percent less than before, with general availability.
The 21 percent decrease in price is for Windows Azure Virtual Machines (IaaS) and the 33 percent decrease is for "solutions deployed using our Windows Azure Cloud Services (PaaS) model". According to Guthrie, the new prices match those of "Amazon's on-demand VM pricing for both Windows and Linux VMs".
Hourly rates for the A7 setup, detailed above, come in at $2.04 per hour for a Windows VM and $1.64 per hour for a Linux VM. For the A6 configuration, prices go down to $1.02 per hour for the Windows VM and $0.82 per hour for the Linux VM. By contrast, the cheapest setup, dubbed ExtraSmall, features a shared number of cores and 768 MB of RAM and runs for $0.02 per hour for both Windows VMs and Linux VMs.
"We previously quoted prices of 11.5 cents per hour for single core systems (and similar for other core configurations) and then discounted those for the preview (the discounted price was 8 cents for both Windows and Linux). With today's announcements we are dropping the price on Windows from 11.5 to 9 cents -- and the Linux price to 6 cents", says Guthrie.
Guthrie also says that users can "take advantage of our 6 Month and 12 Month commitment plans to obtain significant discounts on the standard pay as you go rates. With a commitment plan you commit to spend a certain amount of money each month and in return we give you a discount on any Windows Azure resource you use that money on (and the more money you commit to use the bigger the discount we give)".
Photo Credit: Novelo/Shutterstock