Samsung Galaxy S4 available at Sprint for pre-order, ships by April 27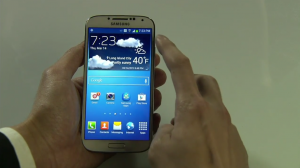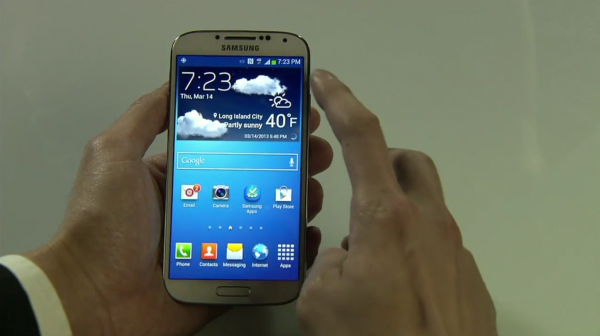 Two days after AT&T started taking pre-orders for Samsung's Android flagship,  US mobile operator Sprint has made the Galaxy S4 available for purchasers who wish to get their hands on the smartphone before the official sales day.
If you pre-order a Galaxy S4 from Sprint, America's third-largest carrier says that it will do its "best to get it to you by Saturday, April 27". That's three days before shipments start on AT&T. But what's the damage on your credit card? On a two-year contract the Sprint-branded 16 GB Galaxy S4 -- available in both Black Mist and White Frost -- runs for $249.99, which is $50 more compared to what AT&T asks for the smartphone in the same 16GB storage trim.
If $249.99 for the 16GB Galaxy S4 is too steep for your taste, the mobile operator offers a solution -- albeit one that won't appeal to everyone. You can "save $100 on this phone when you bring your number to Sprint on a new line of service".
"Galaxy S4 is packed with incredible new features that will benefit from unlimited data plans on the Sprint 4G LTE network", says Fared Adib, Sprint's senior vice president at Product Development. "Sprint encourages our customers to really use their smartphone to its full potential – from surfing the Web to listening to streaming music or watching YouTube videos - without worry about data caps, throttling or silly overage charges on their monthly bill. I know our customers will enjoy this device as much as I do".
According to the results of our BetaNews poll, 20.78 percent of respondents answer they will pre-order the Galaxy S4. A significant 56.36 percent of the voters in the poll say that they will also purchase the smartphone once official sales start, a number not including those who will pre-order the Galaxy S4.
Only a mere 14.7 percent of respondents answered that they will not purchase the Galaxy S4 and even fewer still, 8.15 percent, are undecided on buying Samsung's Android flagship.