TomTom announces smartwatch for athletes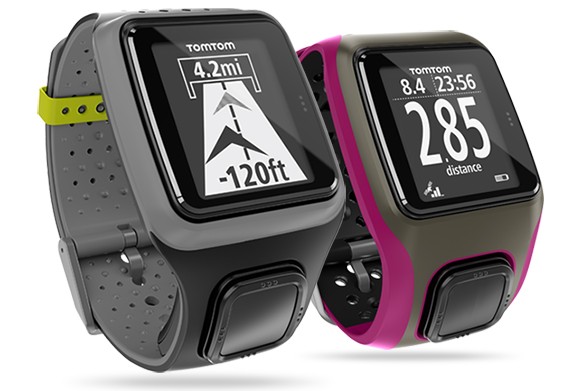 I have previously gone on record as wanting a smartwatch. Yes, I still wear a watch because I am a runner and we are fastidious about time and distance and having a timepiece that prevents the need for driving a route to get the measurement is a major time and gas saver. Previously I looked at Pebble, with its built-in RunKeeper, but today TomTom changes that.
The company announces the TomTom GPS Sport Watches, built specifically for the athlete -- a new range of GPS watches designed to deliver "at-a-glance" performance information for runners, cyclists and swimmers.
"We know that most GPS watches on the market are too bulky and complicated to use while training", Corinne Vigreux, managing director for TomTom Consumer, says.
There is a lot here to like for those on the go -- an extra-large, high-resolution and high-contrast display, a graphical training partner, one button control, indoor tracker, waterproof design and Bluetooth connectivity. You can sync, analyze and share your data via TomTom's new MySports (not yet available) website, as well as MapMyFitness, RunKeeper, TrainingPeaks and MyFitnessPal platforms.
The training partner is especially interesting, as it includes the ability to race against both your PR (personal record) or last run, set a distance, time or calorie goal and see progress toward that goal with full-screen graphics and alerts, even set a target for pace or heart-rate.
The watch will not be available until sometime this summer and no pricing has been announced, but if you would like a preview, then it is on display already. Finally, someone has made a smartwatch with real-world functionality. I do not need to see my email on my wrist, but I do want data on my workout.