Nokia to announce 'something new' on Wednesday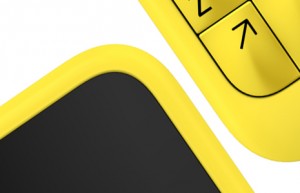 Teasers are an effective way to get us all worked up over little or no specific details. "Is that a new design?" and "Who is this for?", accompanied by the obligatory "What is this?", are the sort of questions we ask ourselves when dealing with them.
One's thing's for certain -- no matter the product, from just a picture the company behind it sure gets a huge marketing boost among tech-savvy folks. And today Nokia tries to grab our attention with a teaser of its own. Spoiler alert -- it doesn't appear to be a high-end Lumia smartphone.
On its blog, the Finnish manufacturer posted a picture which shows a new handset sporting physical keys. Likely the device runs the company's low-end smartphone operating system aimed at emerging markets -- Nokia Belle -- and not Windows Phone 8. Microsoft is not keen on physical keyboard if current smartphones are of any indication.
"On Wednesday morning at 7 AM GMT we will be announcing something new, followed by a Q&A session with Neil Broadley from our Mobile Phones team and a special guest", says the Finnish manufacturer.
From what I can tell, the device features a minimal design with rounded corners. Other than the yellow trim nothing screams outlandish here. Speculation is fun, but as Nokia says "you won't have to wait long to find out" the details on the new handset.