Google Street View hits 50 country milestone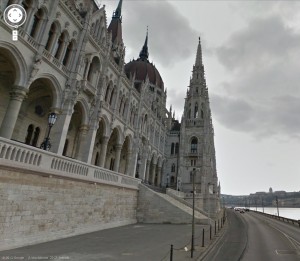 Google Street View, which started with a few major cities in the United States back in 2007, has now expanded to 50 nations. Ulf Spitzer, Program Manager for Google Street View, announces today the latest round of updates which brings the service to two more countries, rounding up the new total to half a century.
The latest additions are Hungary and Lesotho. Spitzer also tells us that, in addition to the new countries, the mapping service is also expanding coverage in other locations. "We're also refreshing and expanding existing Street View coverage in France, Italy, Poland, Romania, Russia, Singapore and Thailand. And, we've added new special collections of a host of picturesque spots -- using our Street View Trike technology -- that include Portugal's Pena National Palace, or the Sha Tin Che Kung Temple in Hong Kong or the Kilkenny Castle in Ireland," Spitzer says.
This is the largest single update of Street View imagery that Google has ever pushed, and it includes new and updated views for nearly 350,000 miles of roads across 14 different countries.
The company has gone to such far-flung locations as the Great Barrier Reef, Mount Everest and Antarctica. Users can now navigate more than 5 million miles of the world, without ever leaving their computers.