Pay $180,000 for coffee with Tim Cook or buy a new house?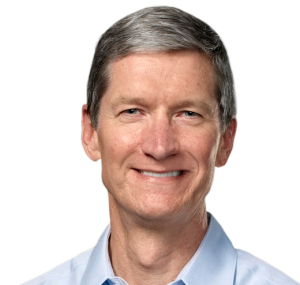 If you don't mind overpaying for a cup of coffee then you must read this story. Charitybuzz lists an auction which gives the highest bidder the opportunity to have coffee with Apple CEO Tim Cook at the fruit-logo company's headquarters in Cuppertino, California. The proceeds of the auction will be donated by the man himself to the RFK Center for Justice and Human Rights.
The only thing that's stopping you from grabbing that cup of coffee with one of the most influential men in tech history is, at least at the moment, a $180,000 bid. Truth be told you have to pay at least $185,000, according to Charitybuzz, in order to outbid the current leader. That's a lot by most people's standards (well, unless you're a billionaire who has a thing for charity). Well at least the terms of the auction are in your favor.
To simply earn $180,000 one would have to work for a whole year, 22 days per month, eight hours per day and make a tad over $85 per hour. That without paying any tax or spending even a cent on living costs.
You still have to pay a processing and handling charge after winning the auction -- that runs for a minimum of $9.95 according to Charitybuzz -- which is kinda amusing considering that the initial estimated winning bid was $50,000. Nonetheless, the auction is valid for two people (and cannot be resold) and you can schedule that coffee meeting with Tim Cook, "at a mutually agreed upon date", up to one year after the auction closes.
Charitybuzz also says: "Travel and accommodations are not included. Winning bidder and guest(s) subject to security screening. We expect all winning bidders and their guests to conduct themselves appropriately when attending an experience won at Charitybuzz. Polite manners and respect for the generous donor and adherence to any rules or parameters are a must".
So asking why Apple is no longer the innovation leader that it once was is out of the question.
Truth be told if I had $180,000 I'd get something else. I'm a big car fan and for the money (if I had it) I could get a brand new Porsche 911 GT3 which costs $130,400, slap on a couple of options and still have some spare change left to pay for running costs. Or I could buy a pretty nice vacation house somewhere sunny. The possibilities are not endless, but with a bit of imagination I'm sure I could get plenty, like each and every device Apple sells right now and still have something left.
But what would you do? If money wasn't really an issue, would you bid or would you buy something else?
What would you ask Tim Cook if you could win the auction?