T-Mobile Samsung Galaxy S4 arrives in 'select stores' from May 8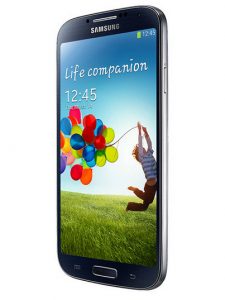 Yesterday we informed you that T-Mobile had announced a change of plan concerning its Samsung Galaxy S4 online availability. Due to an "unexpected delay with inventory deliveries", the US mobile operator revealed that the smartphone will be available online starting Monday, April 29, instead of yesterday, April 24, as was previously planned.
Because of the delay in inventory deliveries it looks as if T-Mobile customers will also have to wait a tad longer to actually purchase the Galaxy S4 from the mobile operator's brick and mortar stores.
Today, on its Twitter account, T-Mobile announced that Samsung's Android flagship will be available in "select stores" starting May 8 and in "all stores" from May 15. T-Mobile replied to a question asked by a Twitter user concerning the store availability and the full-price of the Galaxy S4.
For the Galaxy S4, T-Mobile charges $629.99 -- customers can pay $149.99 upfront and the rest in 24 $20 monthly payments -- which is a bit steep compared to what the mobile operator charges for other high-end smartphones like Apple's iPhone 5 or HTC's One. Both the iPhone 5 and the One run for $579.99 at full-price, which is $50 less compared to the Galaxy S4.