ZoomBoard is a clever QWERTY keyboard for smartwatches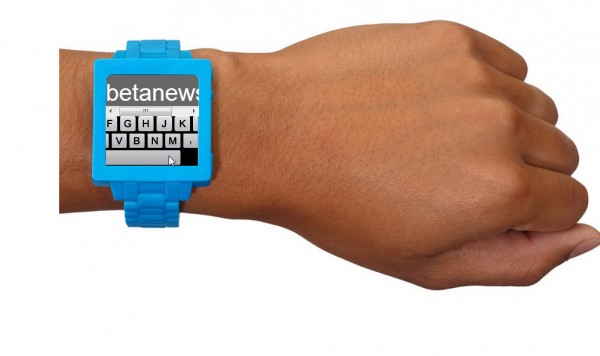 If the rumors are to be believed, every company in the tech world is currently working on a smartwatch. Apple was among the first to be linked to a wrist device, but since then we've heard similar development stories concerning Samsung, Microsoft, Google, and LG, to name just a few.
Assuming at least some of those rumored watches come to fruition, the developers are going to have to find a way around the issue of typing on a tiny smartwatch face, but researchers from Carnegie Mellon University, Pittsburgh, Pennsylvania, have come up with what they think is an ideal solution.
ZoomBoard is a tiny QWERTY-based keyboard that lets you zoom into the key you want with a single tap, making it easier to accurately select each letter. The number of zoom levels can be adjusted, depending on how large your fingers are. Spaces can be inserted by tapping on the space bar or by swiping right. Deletions are achieved by swiping left, while swiping upwards will reveal symbols.
The developers ran a text entry study on a 16 x 6mm keyboard (smaller than a US penny) and report that "after eight practice trials, users achieved an average of 9.3 words per minute, with accuracy comparable to a full-sized physical keyboard. This compares favorably to existing mobile text input methods".
You can watch a video of ZoomBoard in action here, or if you prefer a more hands-on approach, you can try it out for yourself. The simulation works fine on Chrome and Internet Explorer, but didn't seem to function properly on Firefox, for some reason.
I found ZoomBoard makes typing pretty easy. Let me know what you think of it in the comments below.