Ratool protects USB thumb drives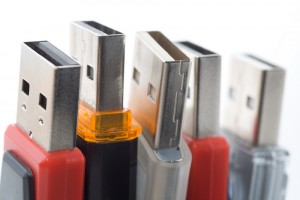 USB keys are compact, highly portable and a very convenient way to store and transfer information.
Unfortunately, they also make it extremely easy for others to copy files from a PC without your knowledge. And they can act as carriers for some very nasty viruses. So if you'd like to restrict their use on your system, you might be interested in the new Ratool.
Launch the program and a simple interface presents you with three main options.
Select "Allow Read Only", for instance, and users will no longer be able to copy files to a USB key. (Try to do so in Explorer and you'll be told the drive is "write-protected").
Or, if you don't want the system to recognize USB drives at all, then you should select "Disable USB Disks Detection". Plug in a USB key now and it won't appear in Explorer, or be accessible to your applications.
And the third option is to "Allow Read & Write": select this if you want to restore normal operations.
If this is all sounding a little familiar, then you're right, there are plenty of tools around which do more or less the same thing. But, these tend to work by simply applying a few Registry tweaks, and so it's not difficult to reverse their effects. All another PC user has to do is download a similar "USB manager" themselves, and they'll be able to turn off your protection in seconds.
Ratool, meanwhile, will by default "lock" its changes, making them much more difficult to remove. We tried this, and sure enough, once Ratool had set our USB access preferences, three similar tools weren't able to change them back.
If you really want to be secure, there's even an option to password-protect the program, preventing other users of your system from launching Ratool and restoring their USB access.
And bonus tools include options to disable autorun, show hidden files on your drive, or safely remove it. Which isn't bad for a single 363KB executable, with no adware or other marketing annoyances.
On balance, then, Ratool really does deliver something more than the usual USB access control freeware. Try it, see for yourself.
Photo Credit: chien321/Shutterstock