Smartphones hold the key to appiness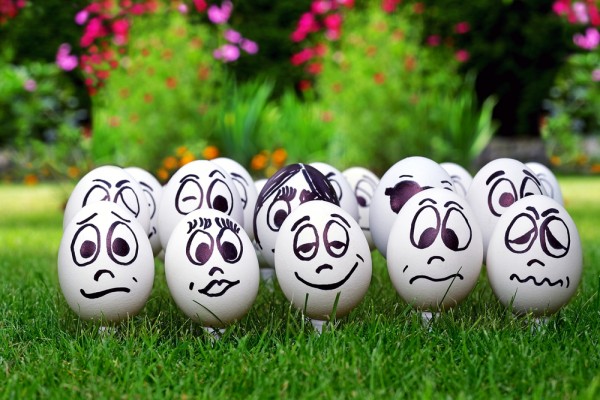 How are you feeling? If you don't have time to lie on the couch and work through your issues you can now turn to your Android phone to measure your emotional state. Cambridge University researchers have developed an app that combines smartphone data with user perceptions in order to track happiness.
The EmotionSense app collects sensor information from the phone about where you are, how noisy the environment is, and who you're communicating with. It then combines this data with your answers to questions about how you're feeling in order to work out your emotional state.
There are other mood tracking apps of course, but the Cambridge team believe this is the first time that user input has been combined with phone information. The app was developed as part of a project to use mobile phones as a means of improving health and wellbeing. It takes about eight weeks to unlock all the sensors and build up a full picture of what influences your moods.
"Behind the scenes, smartphones are constantly collecting data that can turn them into a key medical and psychological tool", Neal Lathia, lead researcher on the project team, explains. "Any smartphone now comes with numerous sensors that can tell you about aspects of your life, like how active you are, or how sociable you have been in the past 24 hours. In the long term, we hope to be able to extract that data so that, for example, it can be used for therapeutic purposes".
The team aims to collect a record of what drives people's emotions and be able to work out when they're likely to be at their most stressed. In the future this could lead to phones being used by doctors to routinely monitor patients. Dr Lathia explains: "Most people who see a therapist only have an appointment once every fortnight. Many, however, keep their phones with them most of the time. In terms of sheer presence, mobiles can provide an ongoing link with a person".
The app is available now to download free from the Play Store but to use it you must consent to your data being passed to the researchers. The team is working on versions for other smartphone platforms.
Photo Credit: kaczor58/Shutterstock