Nokia teases a new Lumia Windows Phone, focuses on the camera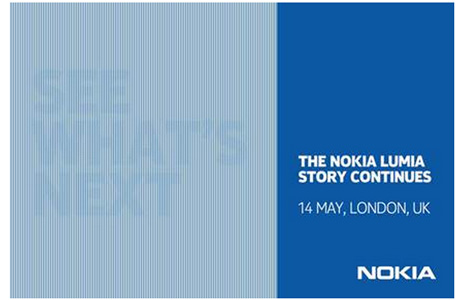 Tomorrow, Nokia will host a press event in London, where the company says it will unveil "the next installment". And, judging by a teaser released on Monday, it appears to be a new Lumia Window Phone. This comes just three days after the Finnish maker showcased the Lumia 928, which is coming exclusively to US mobile operator Verizon.
The teaser, posted by Nokia's UK arm on YouTube, reveals straight from its title -- "The new Nokia Lumia is coming..." -- that the company will announce a new Lumia device. Although there is no specific date provided (but when is there one with a teaser?), based on timing we can presume that the smartphone will be presented at tomorrow's press event.
The video shows a number of design cues, starting with the Nokia logo, the speaker grill on top and the front-facing camera to the right. There is also a silver-colored trim (on the side) and back panel covering the smartphone.
The video, however, focuses mostly on the back-facing camera, which Nokia says is able to capture "more than your eyes can see". The main shooter is surrounded by a bump in the back panel and dual flash lights positioned right below it.
The bump around the back-facing camera suggests one of two things -- either the device is thinner than the shooter allows in order to sit flush with the case or there is actually a bigger sensor than the handset can handle without getting too thick.