Windows Phone battles BlackBerry for a distant third-place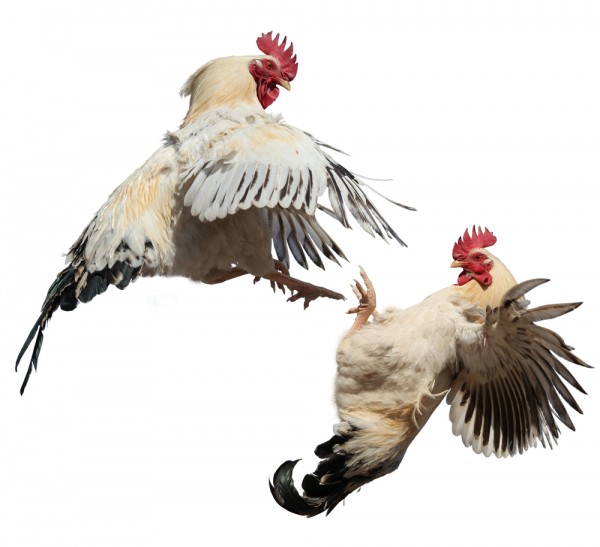 Ouch! The latest report from market research company Gartner crushes Microsoft's dreams of Windows Phone breaking away from the smartphone operating system bottom pack. In Q1 2013, with a low market share of just 2.9 percent, Windows Phone battled with BlackBerry for the consolation spot of third most popular platform (and lost), far away from either Android or iOS. The green droid is still the dominant leader, followed from afar by Apple's OS.
"There are two clear leaders in the OS market and Android's dominance in the OS market is unshakable", says Gartner's Anshul Gupta. "With new OSs coming to market such as Tizen, Firefox and Jolla we expect some market share to be eroded but not enough to question Android's volume leadership". What he doesn't says is that the future is bleak for both Windows Phone and BlackBerry, which have to showcase their strength to survive the future string of contenders. Let's take a look at the numbers.
The Smartphone OS War
In Q1 2013 Android reached a 74.4 percent share in the smartphone market, which represents an increase of 30.75 percent compared to the 56.9 percent from the same period, last year. Green droid sales exceeded 156.1 million units, up from 83.6 million in Q1 2012.
By contrast, iPhone's market share decreased by a significant 19.11 percent from 22.5 percent in Q1 2012 to 18.2 percent in Q1 2013. Sales did not follow the same trend and are higher, up from 33.1 million to 38.3 million units in the same respective time-frames.
"Apple is faced with the challenge of being increasingly dependent on the replacement market as its addressable market is capped", says Anshul Gupta. "The next two quarters will also be challenging, as there are no new products expected to be coming before the third quarter of 2013".
BlackBerry, which is still the third-largest player in the smartphone realm in Q1 2013, reached a 3.0 percent market share. That's down by 55.88 percent from Q1 2012 when it had 6.8 percent of the market. Sales are also down from 9.9 million to 6.2 million units in the same respective time-frames.
Windows Phone, the fourth most popular smartphone OS, closely follows BlackBerry with a 2.9 percent market share in Q1 2013. That's up 52.63 percent from Q1 2012 when it reached a 1.9 percent market share. Sales follow the same increasing trend, rising from 2.7 million to 5.9 million units in the same respective time-frames.
At the bottom of the pile are Bada and Symbian, which have a combined market share and sales of 1.3 percent and 2.7 million units, respectively. That's not enough to trouble Windows Phone nor BlackBerry. Interestingly enough, Symbian fell from 8.5 percent market share and sales of 12.4 million units in Q1 2012 to 0.6 percent market share and 1.3 million sold units.
That's a significant drop, attributed to Nokia's commitment (Symbian's largest supporter at the time) to use Windows Phone as its main smartphone operating system as well as the decay of the platform in the light of Android handsets and iPhones.
The Top Smartphone Vendors
Smartphone sales have increased from 147 million in Q1 2012 to 210 million units in Q1 2013, which represents a 42.85 percent growth. Samsung continues to dominate the smartphone vendor charts in Q1 2013 with 30.8 percent of the market, up by 11.59 percent from the 27.6 percent market share in Q1 2012.
Gartner is confident that the company's latest Android flagship, the Galaxy S4, will be a hit among smartphone buyers. "We expect the new Galaxy S4 to be very popular despite being more of an evolution than a truly revolutionary device compared to the S3" says Anshul Gupta.
The South Korean manufacturer is followed by Apple with 18.2 percent market share. The top five is completed by LG, Huawei and ZTE with 4.5 percent, 4.4 percent and 3.8 percent of the market, respectively.
The top phone manufacturer is also Samsung with 23.6 percent market share and sales of 100 million units, followed by Nokia with 14.8 percent market share and sales of 63.2 million units. But, the Finnish company actually takes the tenth spot in the smartphone vendor charts. Clearly, Windows Phone is not working out so well for Nokia to enter the top five.
Go Cheap
"The Chinese and local manufacturers have been exemplary at addressing the demands of buyers by offering affordable devices with optimum features such as 2.5G (EDGE) instead of 3G in a smartphone", says Gartner. "In the smartphone market, local and Chinese manufacturers are making faster inroads as they account for 29 percent share in the first quarter of 2013, up from 13.2 percent a year ago".
Gartner suggests that the key to increasing sales and market share is low-end and affordable smartphones. At the moment Apple is the sole manufacturer that does not offer such a device, while other makers such as Samsung, LG, Huawei, ZTE and even Nokia have released cheaper smartphones that cater to a less demanding audience.
Photo credit: M.Khebra/Shutterstock