Xbox 360 adds Twitch streaming games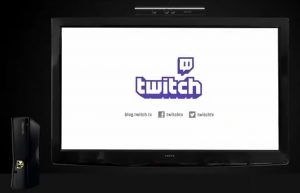 Microsoft is on the verge of announcing the next Xbox, with an event scheduled for May 21. But that has not stopped the company from continuing to update the existing model. Granted, the new console will not be released that day and, even when it does hit the retail market, many customers will continue to use the older model, so it makes sense for support to continue.
The latest addition is a new Twitch app. In a brief statement, Xbox Live chief Larry Hryb, AKA Major Nelson, alerts us that "today, we're launching one of the most asked for apps on Xbox LIVE". Hryb goes on to explain what to expect -- "Gold subscribers in the U.S. will have access to 300 of the most popular streams from the service. Users can view top channels by popularity or individual game and the dashboard features curated channels, tournaments and shows happening now".
The app release also ties into that upcoming announcement, as Hryb explains. "In addition to launching the app today on Xbox 360, Twitch will also host an exclusive broadcast following the May 21st #XboxRevealed event next week. I'll moderate the broadcast live at 3p ET/12m PT live via the new Twitch app on Xbox 360 and also online at www.twitch.tv".
Microsoft has been concentrating more on the TV side of the Xbox platform recently, adding numerous additional home entertainment options. The company aims for its console to become the ultimate living room hub -- replacing various set-top boxes while also offering the most popular video games on the market. The addition of Twitch is one more piece to the puzzle.