Microsoft can't wait until E3 to show off the next Xbox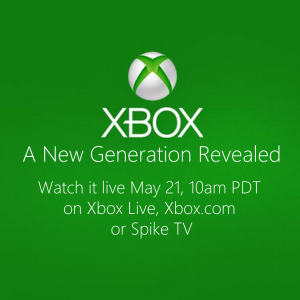 During the Consumer Electronics Show in January, Microsoft set up a countdown clock to the E3 game show in Los Angeles. Major Nelson (aka Larry Hryb) posted the timer, and, being Mr. Xbox, led to lots of speculation that's when the next-gen console would be announced. Apparently not.
Today, the software giant invites you, me and everyone else to a special shindig on May 21. Select press get invites (I'm not among them) for onsite, while the rest of us can watch online or, in the United States, Spike TV. "On that day, we'll share our vision for Xbox, and give you a real taste of the future", Hryb says.
"Then, 19-days later at the Electronic Entertainment Expo (E3) in Los Angeles, we'll continue the conversation and showcase our full lineup of blockbuster games", he continues.
Microsoft promotes hashtag #XboxReveal, which already is busy churning Twitter tweats.
My question: What do you expect from the next Xbox, and what would you like from it?