Archos announces the 8-inch Xenon 80 Android tablet, costs $199.99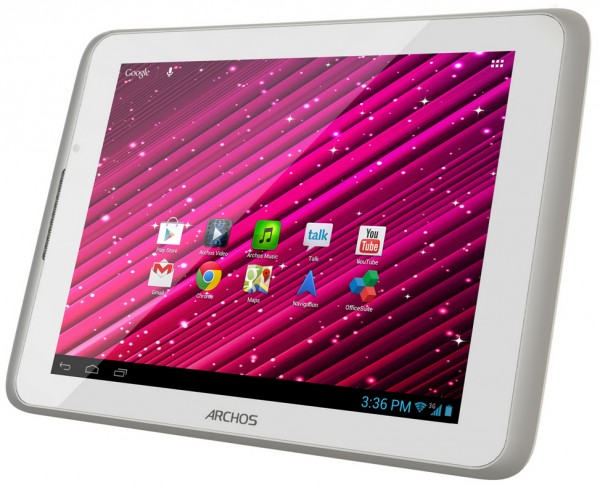 Yesterday, French consumer electronics company Archos unveiled a new 8-inch Android tablet called Xenon 80. The fondleslab runs the first Jelly Bean iteration and will cost $199.99 -- which is in line with Google's Nexus 7 pricing -- once it arrives in stores next month.
The Xenon 80 features support for 3G cellular connectivity and is SIM-unlocked, meaning that it can be used with any mobile operator in the world (as long as the network runs on the 2100 MHz band). The hardware specifications reflect the budget-oriented approach of the tablet.
Archos packs the Xenon 80 with an 8-inch IPS display with a resolution of 768 by 1024 (4:3 aspect ratio, similar to Apple's iPads). Inside, there is a 1.2 GHz quad-core Qualcomm Snapdragon S4 processor backed by an Adreno 203 GPU (Graphics Processing Unit) and 1 GB of RAM.
The tablet comes with 4 GB of internal storage alongside a microSD card slot which allows to expand the storage capacity by a further 64 GB (for a total of 68 GB). This should suffice for most users' needs.
There is a 2 MP back-facing camera onboard as well as a "front webcam", the latter of which suggests that Archos employs a low-end shooter for video conferencing or snapping portraits.
The Xenon 80 features the usual connectivity options such as Wi-Fi; GPS; Bluetooth; 3.5 mm headphone jack; USB 2.0 and an accelerometer. Archos keeps quiet concerning the size of the internal battery, but says that the fondleslab comes in at 213 x 155 x 11.3 mm and 440 grams.