Soccer, ah football, comes to Windows 8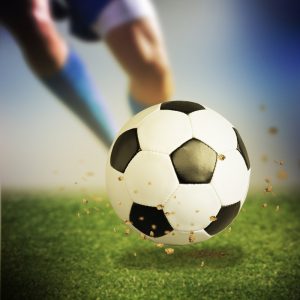 It may not be 'America's pastime', but Microsoft still proudly announces that it is making a deal with Major League Soccer to bring the sport to its Windows 8 customers.  The sport known as soccer in the US, but football to most of the rest of the world, joins the National Basketball Association, Major League Baseball and the National Hockey Leagues on Microsoft's latest operating system.
The announcement came at yesterday's game between the Los Angeles Galaxy and New York Red Bulls held at Red Bull Arena. The MLS Match Day app is not new, only "improved". This new version features exclusive content and this season's schedule, standings, highlights, play-by-play, roster lineups, game stats, goals, cards and substitutions.
There is also Live Tile integration that allows users to customize to their favorite team in order to see updates of news, current scores and more.
"MLS supporters are young and active, and technology plays a central role in their lives," says Kathy Carter, president of Soccer United Marketing, MLS' commercial arm. "This new partnership with Windows 8 will allow MLS fans to interact with best-in-class software, new devices and apps that will super-serve their fandom" she goes on to point out.
In addition to giving soccer fans, who happen to be Windows 8 customers, a new experience, Microsoft has another motive in this partnership. Fans will be able to try out Windows 8 on the Microsoft Surface tablet in-stadium at more than 40 games during the course of the season.
With the NBA, MLB, NHL and MLS all on board it seems time for the NFL to get into the internet era. The league still remains a holdout on game-streaming, despite other leagues embracing the concept. Instead, users must rely on third-party services, such as ESPN to get scores.
Photo: KatAlekStudio/Shutterstock