SSDs claim a bigger share of the storage market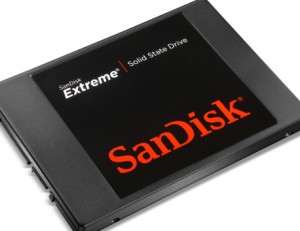 Research company IHS iSuppli has released figures showing that solid-state drives are set to claim 33 percent of the storage market by 2017. Over this time total worldwide sales of SSDs are expected to rise from 31 million units in 2012 to 227 million.
The growth is being driven by demand for ultrabooks and other slimline systems which need powerful, compact drives. Sales should also be helped by the falling price of flash memory and the faster performance and lower power requirements of SSDs. Increasing numbers of systems being launched with convertible and touch screen formats is likely to push things further too.
IHS's Fang Zhang reckons that conventional hard drives will still dominate due to their lower price and higher capacities. He says, "HDD shipments also will gradually pick up in the second half this year as Windows 8 and Ultrabooks gain traction among consumers, after failing to perform as expected upon launch last year."
New technologies are starting to become affordable too with hybrid drives that combine a small SSD for fast boot speeds and caching along with a larger hard disk for general storage. Overall though despite the rise of the SSD it looks like the conventional electro-mechanical hard drive will be with us for quite a while yet.