BullGuard launches Premium Protection 2013 -- guards the person as well as the PC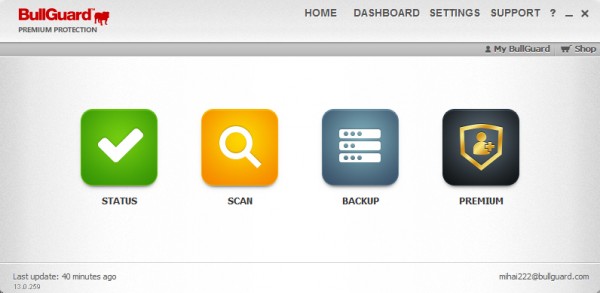 Any old security suite can protect your PC with a firewall and an antivirus product so the big players are increasingly looking for new angles to try to get us to buy their products. BullGuard's flagship offering already has parental controls, spam filtering and PC tuning tools, so the latest release -- out today -- goes for the personal protection approach.
No, it doesn't come with a goon in a dark suit and sunglasses to follow you around. It offers safeguards against identity theft and data leaks, plus it has social media protection. As an added bonus the amount of online backup space included with the package is increased to 25GB.
The ID protection module provides an extra layer of defense, running in the background to alert you via email or text if personal information has been compromised. Social media protection allows parents to monitor their children's Facebook profiles. It also has an app for the kids themselves to help them avoid risky behavior.
It scans the protected profile and alerts both parents and offspring to signs of bullying, "sexting", links to inappropriate content and more. The service works across tablets and smartphones as well as PCs.
BullGuard's Head of Product Management, Alex Balan says,
The changing face of threats and the changing habits of users in the modern computing age means that consumers face an uphill battle when trying to stay one step ahead of malicious third parties. Our intention when developing Premium Protection was to address these concerns and recognize that it's just as important to protect the person, as it is the PC. We've placed a strong focus on identity and social media protection, incorporating tools that can help guard against new threats alongside all of the 'traditional' protection required to help keep you (and your children) safe online.
The software comes as a 3-PC license for $99.95 (£69.95 in the UK) and you can download a 30-day trial from the BullGuard website. Existing BullGuard Internet Security users will be able to upgrade to the new suite.