Don't see enough ads on your Smart TV? Opera wants to change that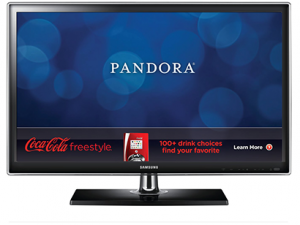 Connected living room devices are here to stay. Smart TV's, set-top boxes like Apple TV, Roku and Google TV all aim to make sure of this. Opera, known mostly as a web browser, has been branching out into this market as well, with its Mediaworks project. However, instead of apps, and despite the name, Mediaworks is an advertising network.
Now the company's subsidiary, AdMarvel, announces what it calls "a forward step in the evolution of online video advertising into the connected TV space". Opera explains that "AdMarvel for Connected TVs will provide publishers and advertisers with a dynamic, rich ad-serving platform combined with sophisticated ad exchange, ad serving and ad management functionality on connected TVs".
While more ads is never what a customer wants to hear, Opera promises that by helping publishers and developers find the right buyers at the right price for their inventory it will provide more relevant targeted ads for the end-user, which I suppose could be considered a plus, if you happen to be in the market for a particular item.
Mediaworks is already the largest mobile ad-serving network. Connected TV's is the next logical step, as the market has been growing quickly. "As connected TV households worldwide reach critical mass in the coming couple of years, the TV screen will become the next frontier in delivering relevant advertising to consumers," says Mahi de Silva, CEO of Opera Mediaworks.
With the growth of these devices, it was inevitable that there would be a market for capitalizing on the customers. For now, the Opera TV Store ships on Sony Bravia TVs, Blu-ray disc players and devices such as TCL, Humax and MediaTek. This will certainly expand as device growth continues.