Evernote adds Reminders for the absent minded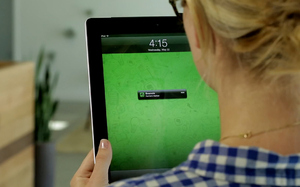 Evernote continues to evolve in its quest to keep up with (and even outpace) Microsoft's OneNote. The service is already available on all the major platforms, and today adds a new feature which a lot of users have been asking about for some time -- Reminders.
"For the millions and millions of people around the world that use Evernote everyday to achieve their goals, we're excited to announce a new part of Evernote that will keep you on track every step of the way. Reminders are here", says Evernote's Andrew Sinkov.
This update contains what Sinkov terms the company's three most requested features: in-app and email alarms, quick note-based to-do lists, and the ability to pin notes to the top of your adjacent list. Users can also now add a Reminder to a note by simply tapping on the alarm clock icon located at the top of the document on Mac and Web, or at the bottom of it on iPhone and iPad. If you like, you can set a date and time for when this task must be completed. Now you will get an in-app alarm and, optionally, an email on the day that a Reminder is due.
The company also points out that "to keep your Reminders nicely organized, we've made them notebook-based. Whenever you add a Reminder to a note, it will appear in the Reminder section within that notebook".
So, if you are like me and tend to forget important things, like what to pick up at the store, a friend's birthday or...oh say...your anniversary (just for example, of course) then this new functionality will make Evernote a life-saver.