Microsoft recruits Siri to highlight the iPad's failings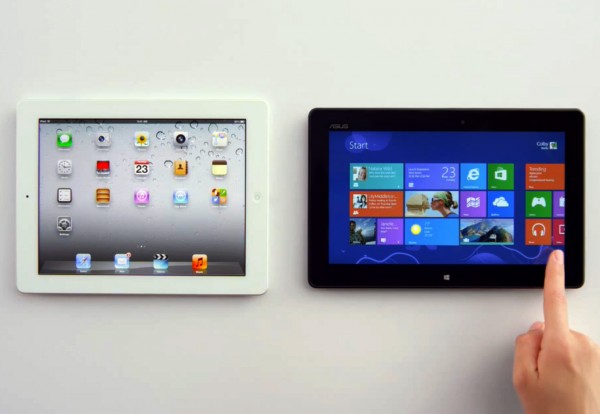 I'm not a fan of the "Scroogled" campaign, because Microsoft is just attacking Google rather than focusing on selling its own products. It's a negative campaign dressed up as consumer championing, and I don't think it does the software giant any favours.
However, I do like the new Windows 8 commercial which is a clever attack on the Apple iPad (a device I own and love).
In the 30-second spot, which is called "Windows 8: less talking, more doing", Microsoft highlights things that the iPad can't do that Windows 8 tablets can, and cleverly employs the voice of Siri to point out the failings of Apple's device.
The advert starts by showing an iPad sitting next to an ASUS VivoTab Smart tablet. As Windows 8's live tiles refresh, Siri admits, "Sorry, I don't update like that". Next the VivoTab is shown running two apps side by side, while Siri bemoans the fact she can "only do one thing at a time".
While the ASUS device displays PowerPoint, the iPad shows a virtual piano keyboard and Siri suggests they "just play Chopsticks" instead.
While I like the ad, and really appreciate its inventive use of Siri, it could be argued there's no clear winner in it. The iPad appears simple, but the Windows 8 tablet overly complicated. And if Apple was to make a response it could simply show all the official apps that exist on iPad that are entirely absent from Windows 8, like Facebook, Twitter, YouTube, Gmail, Google Maps, BBC iPlayer…
But that's just my opinion. What do you think of Microsoft's new ad?