Watch Tim Cook's interview at D: All Things Digital conference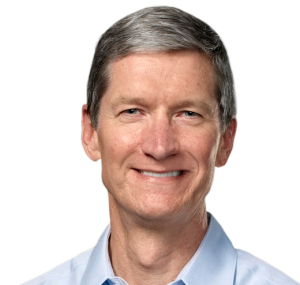 On Tuesday, Apple CEO Tim Cook appeared for the second time at the D: All Things Digital conference. The interview, lead by perennial hosts Kara Swisher and Walt Mossberg, mostly centered around the current state and the future of the fruit company, but also briefly touched other popular topics like Android and wearable technology.
Tim Cook, who wears a Nike+ FuelBand, says that "wearables [the category] is extremely interesting" and capable of deeply impacting people's lives. The man, however, asserts that folks are reluctant to wear things that they don't normally do, giving glasses as an example. For this reason, he believes that products like Google Glass don't appeal to most users and are only attractive to "vertical markets".
Apple will take a more open stance towards customization, providing less restricted access to APIs but only to the point where the user experience is not negatively affected. Hinting that iOS is not poised to rival Android in this regard, Cook says: "We think that the customer pays us to make certain choices on their behalf".
Other noteworthy topics that Apple's CEO discussed during his second appearance at the D: All Things Digital conference include decreasing market share, the controversy surrounding taxes and larger iPhones.
Tim Cook refused to reveal upcoming Apple products, leaving important announcements for the WWDC (Worldwide Developers Conference) keynote in June.